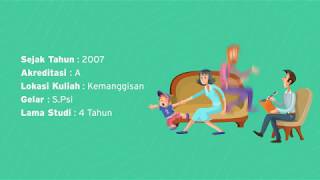 ---
Introduction
As long as humans exist, the discipline of psychology can be applied in broad ranging aspects of life. Equipped with a good understanding of basic theories of psychology, individuals may be expected to work in a variety of milieus. Traditional wise, psychology focuses 'only' on the study of normal and abnormal human functioning as well as provides treatment to patients with mental and behavioral problems. Without leaving its traditional root, psychology nowadays has also touched on more practical areas, including the mental function of healthy individuals such as athletes, space explorers, stage performers, and employees, even the effect on the interaction between human and computer. Department of Psychology offers an undergraduate (Sarjana) degree program. According to the existing National Regulation, the undergraduate psychology curriculum focuses on the basic scientific knowledge of human behavior and mental process alongside with the basic skill to design and conduct psychological intervention. Par excellence, at BINUS UNIVERSITY, students of Psychology will be strengthened by the understandings of urban communities' life and the use of technology to improve human performance, as the exclusive advantages to contribute in their working community. Understanding patterns of human behavior will help us to be able to design changes to improve human performance itself and the quality of people's lives.
Catalog 2013 (PDF), Catalog PDF 2014, Catalog 2015 (PDF), Catalog 2016 (PDF), Catalog 2017 (PDF), Catalog 2018 (PDF), Catalog 2019 (PDF)
Vision
By 2020, being a respected educational institution in the field of applied psychology that produces graduates who mastered the substance of science of psychology and equipped with specific knowledge and skills in information and communication technology.
Mission
The mission of Psychology Department is to contribute to the global community through the provision of world-class education by:
Educating students from diverse background with the fundamental skills, knowledge and practice of psychology that are supported by information and communication technology, to prepare them for the career world and/or continue advanced degrees in psychology or other disciplines.
Intensifying the research ethos and the societal involvement activities, which are directly linked to the national attributes and supported with the latest academic environment and materials.
Developing and acknowledging all talents for the purpose of positively contributing to the quality of life of industrial community, both nationally and globally.
Creating global leaders who distinguish themselves as professional in human intervention with psychological knowledge and skills in their work organizations and communities.
Conducting professional service and career development in psychology and its related area with a emphasis of application of knowledge and quality of life to the society.
Program Concentration
The objectives of the program are:
To provide students with knowledge of the systematic study of human behaviour and mental processes, and its systematic application.
To sharpen graduates' readiness for employment, graduate school or professional school, especially by equipping them with solid skills in the use of technology applications related to psychology.
To facilitate students in the development of their responsible behaviour, both ethically and socially, for professional and personal settings in a landscape that involves diversity.
---
Prospective Career
Community Development Designer, Training Program Designer, Teacher, Psychologist Assistant, HR Manager, Psychology Consultant
---
---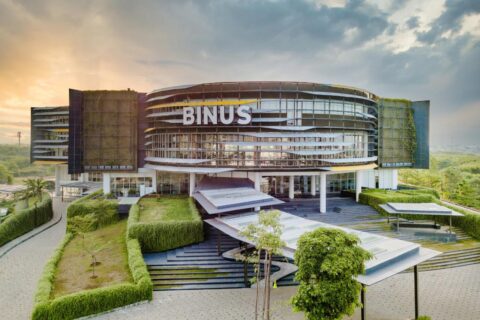 BINUS @Bekasi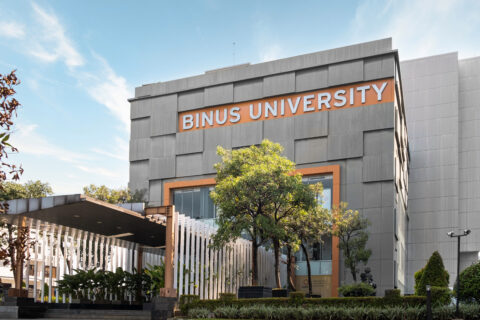 BINUS @Kemanggisan