Communication – Mass Communication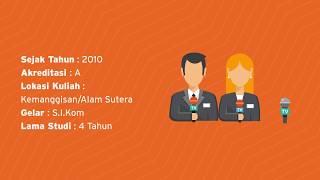 ---
Introduction
Mass Communication Program is an interdisciplinary major that combines theories and concepts of Communication Science and Broadcasting. Mass Communication Program has two concentrations, i.e. Journalism Broadcasting and Creative Broadcasting. Both concentrations offer knowledge and skills related to the overall broadcasting program production process, from pre-production to post-production, in television, radio and digital media. Journalism Broadcasting emphasizes on creating news-related broadcasting program, meanwhile Creative Broadcasting focuses on producing creative program of broadcasting, such as drama, game show, music, infotainment, etc.
All concentrations offer advanced ICT and globally minded approach as the characteristic of BINUS UNIVERSITY. Not only our curriculum is up-to-date with industrial needs, but it also complies with the national standard of curriculum. Our curriculum consists of three-years study on-campus, and one-year enrichment program. During their four-years of study, students will be able to acquire professional, as well as international experiences.
Catalog 2014 (PDF), Catalog 2015 (PDF), Catalog 2016 (PDF), Catalog 2017 (PDF), Catalog 2018 (PDF)
Program Objective
The objectives of the program are:
To provide students with a solid foundation of theoretical knowledge in communication to be implemented in research and community development.
To prepare students with organizational and business knowledge in order to become successful professionals in broadcasting.
To equip students with applied communication and entrepreneurial skills through enrichment programs to face the challenging global world.
Student Outcomes
After completing the study, graduates are:
Able to analyze cases in communication in order to provide a solution with the communication science approach.
Able to conduct communications research by implementing the theories and concepts of communication science.
Able to design solutions in communication science approach in order to deal with crisis communication both internally, externally, or community using a various media.
Able to demonstrate professional ethics of communication which are appropriate with the context and relevant purposes.
Able to write ethically to different level of societies using both, conventional and digital media.
Able to design business plan in communication field.
Able to produce ethical news program for multi-platform media.
Able to produce ethical creative program for multi-platform media.
---
Prospective Career
Both concentrations in Mass Communication Program offer diverse prospective career in broadcasting industries, such as Producer of TV/Radio, Radio Announcer, Radio Station Consultant, TV Presenter, TV/Radio Reporter, Digital Media Specialist, Multimedia Specialist, Professional Content Creator, etc.
---
---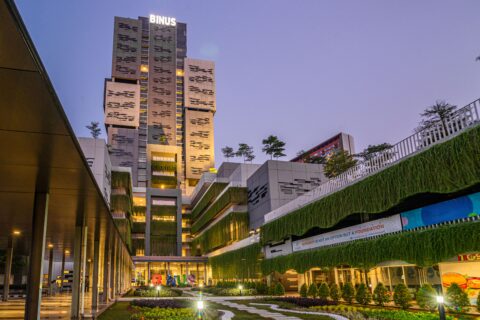 BINUS @Alam Sutera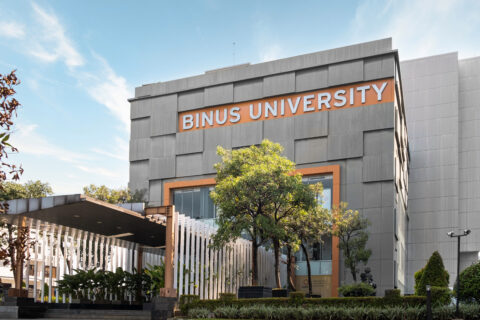 BINUS @Kemanggisan