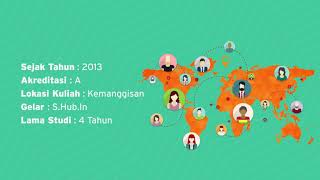 ---
Introduction
The dynamic of the development of international affairs has shown a remarkable pace. Hence, the need for International Relations graduates to work in the field is always high. BINUS UNIVERSITY wishes to contribute to the development of Indonesia through its competent and skillful International Relations graduates.
Catalog 2016 (PDF), Catalog 2017 (PDF), Catalog 2018 (PDF), Catalog 2019 (PDF), Catalog 2020 (PDF), Catalog 2021 (PDF)
Vision
To become a world class International Relations education and research institution focused on Asia Pacific that contributes to world peace and prosperity.
Mission
The mission of International Relations Department is to contribute to the global community through the provision of world-class education by:
To educate students with the fundamental knowledge, understanding, skills, analytical tools, and practices of International Relations by providing an excellent teaching with a world class standard curriculum
To be part of a widely-recognised strategic cross sectors-networks of International Relations in order to serve Indonesia's national interest in the global community
To conduct research with rigorous and cross-disciplinary approach towards the state of the art of International Relations studies underpinned by an outstanding research environment
To equip students with key diplomatic and negotiation skills in foreign languages to prepare them for future careers in a dynamic international environment
Program Concentration
The objectives of the program are:
To provide students with a solid foundation of knowledge and understanding of International Relations theory and research skills that will be beneficial in analysing international affairs
To provide students with broader scope and depth of academics and horizon through shared knowledge, experience and connection to the global players in public, private and non-profit sectors
To prepare students with understanding of International Relations' contemporary issues, information and communication skills, foreign languages capability, and basic skills of negotiation and diplomacy successfully employed into practices of International Relations
---
Prospective Career
Diplomats, Program Staff and Analysts at International Institutions, Negotiators in Multinational Companies, Journalists, Overseas Cooperation Staff
---
---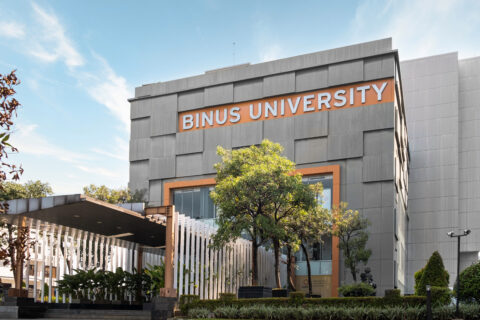 BINUS @Kemanggisan