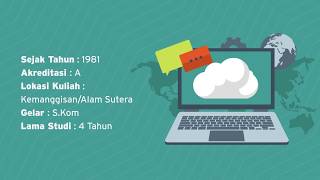 ---
Introduction
The need for Information Technology (IT) in the business industry has shifted into an environment that is more outward looking in order to compete in the free market. Information Technology is closely related to Information Systems (IS) in their joint support of the organization. They facilitate excellent procedures of the whole organization and strengthen its competitiveness.
As a discipline, Information systems has been making positive contributions to wide range of organizations, especially in this era of digital information where information can be accessed and distributed easily. Information systems helps organization in managing data as an asset, either collected or presented by information systems, which are possible to be implemented for problem solving and management decisions making.
The Information Systems Study Program was founded in response to the progressive demand for skilled human resources in the field of information systems. The scope of study in the Program includes Information Systems: information systems development including information systems analysis, design and implementation (programming), management information systems, business process analysis and design, enterprise systems, database analysis and design, and information system project management.
Catalog 2013 (PDF), Catalog 2014 (PDF), Catalog 2015 (PDF), Catalog 2016 (PDF),
Catalog 2017 (PDF), Catalog 2018 (PDF), Catalog 2019 (PDF)
Program Objective
The objectives of the program are:
Equip students with the expertise and solid basic knowledge about system development that will be needed as a professional in the field of information systems, as well as increasing the skills and knowledge of educators in the information systems field;
Preparing students with proficiency and in-depth knowledge of innovative information systems related to IT-Business Innovation.
To equip students with the ability to use knowledge of applied business applications for specific industrial purposes;
Equip the community with expertise and knowledge through the use of information system solutions;
Provide education to the public regarding the use and application of information systems.
Student Outcomes
After completing the study, graduates are:
Able to identify and formulate the root cause of information system performance through data and information analysis on business process;
Able to identify the database needs to build information system;
Able to design, create and manipulate and implement computer-based information systems through the study of information systems to develop a strategic plan for organizations;
Able to design, create, manipulate and implement computer based information system for new business model and process;
Able to communicate alternative solutions development and implementation of information systems based on theory either independently or in groups in writing, designing, and prototyping;
Able to manage, integrate and add value to the results of data analysis to generate quality information for organization needs;
Able to identify needs, design and implement system and ICT to build a web based business application for the organization;
Able to evaluate business process integration and corporate strategy for designing an integrated information system in an organization.
Prospective Career of the Graduates
Graduates will have the necessary skills to work as:
UI/UX Designer
UX Researcher
Data Analyst
Business Analyst
System Analyst
IT Consultant
Software Engineer
Project Manager
IT Auditor
Cyber Security Analyst
Database Admnistrator
Data Scientist
Software Quality Assurance
Business Process Analyst
---
---
---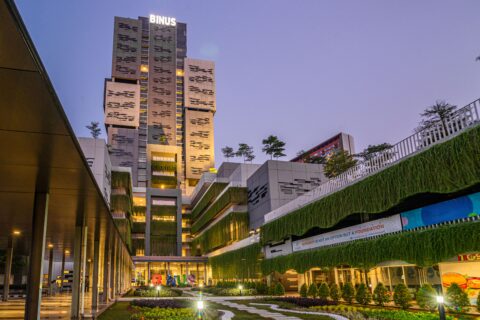 BINUS @Alam Sutera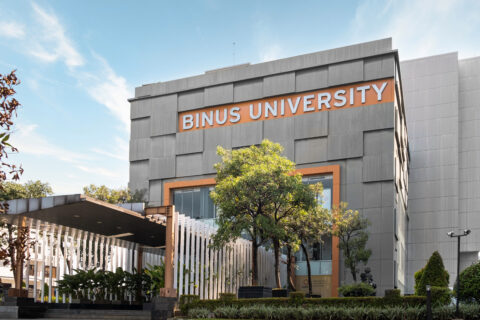 BINUS @Kemanggisan