Hotel Management (Diploma Program)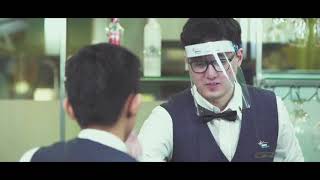 ---
Bachelor of Applied Science in Hotel Management was established in 2008 and aims to offer a vocational education for a successful career in hotel industry.
The program provides expertise in food & beverage division and room division with two streaming programs to be chosen; Culinary Art and Hotel Operation Services.
The program also provides comprehensive management as well as valuable knowledge, skills and attitude to form competitive student competencies. Students will also gain an insight of hospitality industry through one year of industry work experience in four to five star international and multinational hotels; domestic and overseas. Compete in various international and national hospitality competitions becomes another must have achievements. In extent to that, international experiences such as study abroad, guest lecturer, seminar, and workshop supplement into teaching and learning activities are given.
Hotel Management hold both National Accreditation (BAN-PT Accreditation "A") and International Certification (TedQual from United Nation World Tourism Organizations) to ensure the best institution standards in pursuit the best education for the students. This is in line with the curriculum that has been reinforced with international and local contents to fully equip graduates for managing diverse hotel operations, followed with high employment rate in multinational and global hospitality company and food & beverage startup. Hotel Management graduates are certified in hospitality competencies from Indonesian National Professional Certification Board.

---
Prospective Career
Graduates will be able to pursue national and international career paths on the hospitality industry at managerial as well as operational levels worldwide. The managerial positions open for the Hotel Management graduates are varied and limitless. With a hospitality qualification, a graduate can choose from a wide range of careers. The career options include:
Food Production (Kitchen & Pastry)
Chef de Cuisine, Chef de Partie, Demi Chef, Pastry Chef, Executive Chef, Celebrity Chef, Chef on Board, Catering Manager, Production Manager, Kitchen Manager, Chief Steward, Kitchen Artist, Cost Controller, Food Nutritionist.
Food & Beverage Service
Barista, Bartender, Mixologist, Greeter, Waiter, Banquet Operations, Restaurant Manager, Bar Manager, Beverage Manager, Sommelier, Banquet Manager, Food & Beverage Manager.
Rooms Division- Front Office
Front Desk Agent, Guest Relation Officer, Concierge, Executive Lounge, Business Center Agent, Butler, Front Office Supervisor, Rooms Controller, Telephone Operator, Chief Concierge, Head Butler, Duty Manager, Recreation Manager, Executive Lounge Manager, Front Office Manager, Rooms Division Manager, Director of Rooms.
Rooms Division- Housekeeping
Housekeeping Supervisor, Floor Supervisor, Housekeeping Order Taker, Laundry Manager, Linen & Uniform Supervisor, Executive Housekeeper.
Sales & Marketing
Sales Coordinator, Sales Executive, Sales Manager, Public Relations Officer, Public Relation Manager, Food & Beverage Sales, Banquet Sales, Event Manager, Wedding Specialist, Catering Manager, Conference Sales Manager, Senior Sales Manager, Director of Catering, Director of Event, Director of Sales, Director of Marketing, Director of Sales & Marketing.
Human Resources
Human Resources Coordinator, Training Coordinator, Training Manager, Recruitment Manager, Human Resources Manager, Director of Human Resources, Director of Learning & Development.
Top Management
Resident Manager, Hotel Manager, Executive Assistant Manager, General Manager.
---
---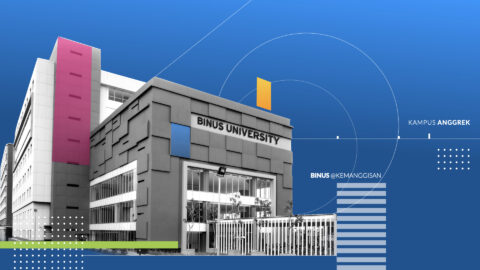 BINUS @Kemanggisan