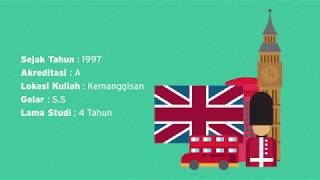 ---
Introduction
English has been widely accepted as one key element for success. Graduates with eloquence in English and well acquaintance in technology are coveted qualities for further victory in the global competition. With the strenuous ambition to prepare its graduates as key players in professional and academic endeavors, English Study Program at BINUS UNIVERSITY aims to provide best learning experience. Such experience is gained by equipping its students with language and literature studies while cultivating capability of thinking in an analytical, logical and creative manner. In addition, each student is prepared to become a person, with high integrity and good character. To attain this, the English Study Program is designed to meet the demands of the market and industry for skilled and qualified English graduates. As such, the English Study Program aims to achieve the following objectives.
Become a modern William Shakespeare who is creative, critical and empathic through his mastery of English and his literary and cultural understanding in a professional manner.
Catalog 2013 (PDF), Catalog 2014 (PDF), Catalog 2015 (PDF), Catalog 2016 (PDF), Catalog 2017 (PDF), Catalog 2018 (PDF), Catalog 2019
Vision
A globally recognised English Department for its cultural and language studies, supported by the best information technology for more competitive world-class graduates.
Mission
Providing the best creative multi-channel learning experiences through innovative learning and teaching approaches.
Widening students' knowledge of current research in the field of Communication, English Language and Culture.
Educating students with global prudence, problem solving skills, and academic virtues in creating leaders for the global community by recognising and rewarding the most creative and value-adding talents.
Preparing students for a successful future career in various academic, business-related and creative industry, with a focus on entrepreneurial and analytical skills in the current issues of International Communication, English Language and Culture.
Providing professional services to external parties and to the benefit of society.
Program Concentration
The objectives of the program are:
To provide English language learning in an active environment relevant to learners' future career and development
To provide an in depth knowledge of language and culture; with specific reference to Linguistics and Applied Linguistics competence; Literature and creative expression; as well as cultural knowledge of English speaking countries, through active learning, in order to apply the knowledge successfully in their daily life and future career
To equip learners with practical knowledge for direct application in professional situations
---
Prospective Career
Content writers, instructors, translators, interpreters, presenters, TV and radio broadcasters, entrepreneurs in the services and creative industries, public relations, diplomatic and consular staff
---
---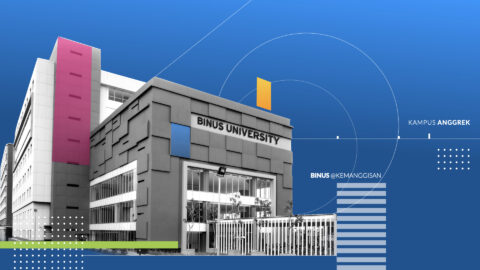 BINUS @Kemanggisan