Doctor of Computer Science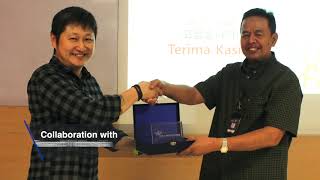 ---
Introduction
The Doctor of Computer Science (DCS) is a doctoral level programin Computer Science which emphasizes the Research and Develeopment in statte of the art topics in Computer Science.It offers concentrations in Information System and Computer Science. The program is designed to be accomplished in 6 (Six) semesters, which consists of 75 SKS including dissertation.
Each student will be fully involved with the draws on the faculty's diverse expertise and varied interests to develop high quality research uniquely suited to his or her interests. The program encourages students to gain research experience by working closely with faculty on a variety of industry projects and on alignment of research roadmaps.
Vision
Become one of the globally recognized researches and development program in Computer Science
.
Mission
Improving the welfare of society through word-class high quality education in Information Technology and Systems Information to produce qualified, professional, and competent graduates according tocurrent and future needs of the nation.
Creating outstanding leaders for global community that participate in an important role in computer science and technology development that answer the society needs.
Improving the quality of life of Indonesians and the international community through contribution in economic and industrial development with continues innovation and improvement based computer science.
Conductingprofessional services through introduction, diffusion, and dissemination of relevant knowledgewith an emphasis on application of knowledge to the society.
Recognizing and rewarding the most creative and value-adding talents.
.
Program Objective
The objectives of the program are:
To increase the productivity of graduates in Computer Science with international recognition.
To equip students with advanced Computer Science knowledge in order to be global leader in related field.
To provide students with teaching and research activity in order to achieve quality indicator and objectives of Doctoral Program of Computer Science.
Graduate Competency
At the end of the program graduates will be able to:
Graduates will be able to develop science, knowledge and information technology using trans and multidisciplinary approach in order to develop an innovative and verified works in computer science that has commercialization potency.
Graduates will be able to manage and lead research in computer science with inter and multidisciplinary approach.
Graduates will be able to contribute in computer science field development through various applied research that has implication to enhancing the quality of life.
Graduate will be able to disseminate study result in computer science field through publication in national or international journal and seminar.
Graduates will be able to develop the theory and method in System Development Life Cycle (SDLC), Management and Governance (MAGO), Enterprise Applications (ENAP), or Emerging Technologies (EMTE) domain.
Graduate will be able to create new framework of IT governance and IT government based on available framework.
Prospective Career of the Graduates
The graduates of DCS could take up one or combination of the following roles:
As Professional Researchers and lecturer, actively conducting research and publishing their papers in high impact ublication- international journals, developing advance methode in education and always updating the content.
As ICT Consultants, actively conducting high profile consulting projects with leading companies and producing copyrighted frameworks and or white papers
As Owner of ICT Business Leaders, actively leading research based initiatives and actions in their respective company and becoming agent of change in the improvement and or innovation of ICT industry best practices
---
---
---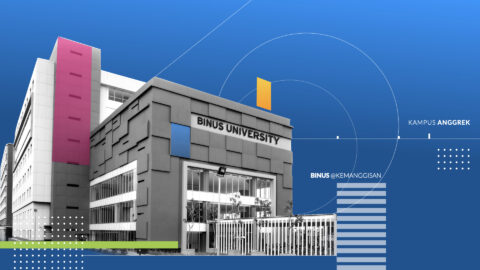 BINUS @Kemanggisan