Visual Communication Design – New Media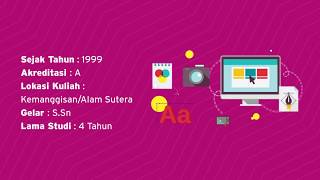 ---
Introduction
Students are provided with unique capabilities of information technology that can support the scientific development of Visual Communication Design into Digital Design, Interactive and Print Media. Students can apply their knowledge in many case studies such as branding, information design, design for public, photography, illustration, typography and web design into dynamic interactive through digital and print media.
Vision
A world-class Visual Communication Design Department, delivering world class designers with distinctive local values and information technology capabilities.
Mission
The  mission of Visual Communication Design Department is to contribute to the global community through the provision of world-class education by:
Educating visual communicators who highly exemplify the creative spirit and a commitment to professional attitudes in the fields of new media, animation and creative advertising.
Preparing students for strategic positions in service industries with a strong sense of ethics and entrepreneurship and who can make a contribution to society.
Improving the quality of life of Indonesians and the international community through good design.
Recognizing and rewarding the most creative and value-adding talents.
Designing creative products and conducting professional services in visual communication design with an emphasis on application of knowledge to the society.
Program Concentration
The objectives of the program are:
To provide students with the principal know-how of creative visual communication, it's historical and cultural significance, and its core technology. Together these areas of study will establish in each student a solid ground for well-informed practice or further study.
To educate graduates who are capable of producing new media portfolios that vividly demonstrates workmanship, creativity, conceptual insights, and attitudes of a professional design standard.
---
Prospective Career
UX Designer, Brand Designer, Visual Storyteller in Publishing Design, Surface Packaging Designer, Game UI Designer, Visual Identity Designer, Graphic Designer, Illustrator, Motion Graphic Designer, Creative Visualizer, In-house Designer, Government & NGO Institutions, Media & News Broadcast Studio, Corporate & Retail Industry
---
---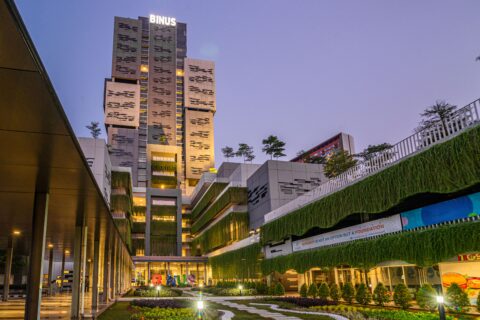 BINUS @Alam Sutera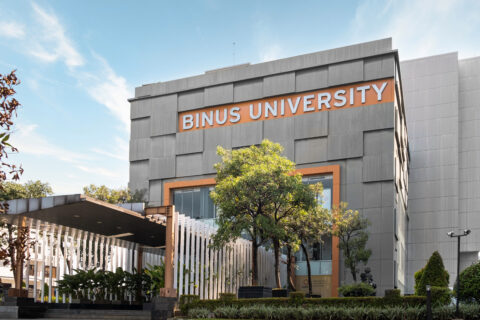 BINUS @Kemanggisan