Visual Communication Design – Creative Advertising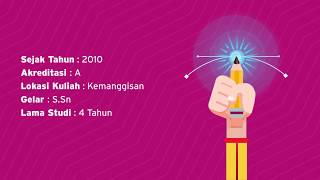 ---
Introduction
Creative Advertising S1 Program aims to provide good creative education for future creative people in the advertising industry, allowing them to work together in creative teams to produce the best contemporary visual design for advertising.
In this Program, future students will learn how visual communication design artworks are created, and also about the formulation of creative ideas needed in commercials that are based on design theories and have historical perspectives.
We will help students strengthen their design ability and idea creation by also providing classes in marketing introduction, consumer psychology, copywriting, and media. That way, students will have a good understanding of a complete and thorough commercial campaign.
Catalog 2013 (PDF), Catalog 2014 (PDF), Catalog 2015 (PDF), Catalog 2016 (PDF),
Catalog 2017 (PDF),Catalog 2018 (PDF), Catalog 2019 (PDF)
Vision
A world-class Visual Communication Design department, delivering world challenge ready designers with distinctive feature in local values and maximizing information technology.
Mission
The  mission of Visual Communication Design Department is to contribute to the global community through the provision of world-class education by:
Educating visual communicators in the fields of new media, animation and creative advertising who highly exemplify creative spirit and commitment to professional attitudes.
Preparing students for strategic positions in service industries with strong sense of ethics and entrepreneurship as a contribution to the society at large.
Improving the quality of life of Indonesians and the international community through a good design.
Recognizing and rewarding the most creative and value-adding talents.
Conducting professional services and designing creative product in visual communication design fields with an emphasis on application of knowledge to the society.
Program Concentration
The objectives of the program are:
To provide students with principal know-how of creative visual communication, it's historical and cultural significance, and its core technology. Together they should form in each student a solid ground for well-informed practice or further study.
To educate graduates who are capable of producing Creative Advertising portfolios that vividly demonstrate workmanships, creativity, conceptual insights, and attitudes of a professional design standard.
---
Prospective Career
After graduating from this Program, there are so many promising career paths in the creative industry that are ready to be occupied. Most graduates are now working in advertising agencies, e-commerce business, design studios, photography studios, illustration studios, production houses, event organizers, media industries, and in-house design at companies. Some of them were even able to commence their own start-up creative business. Future career paths:
Art Director
Graphic Designer
Commercial Photographer
Digital Imaging Artist
Illustrator
Videographer
Creative Entrepreneurs
---
---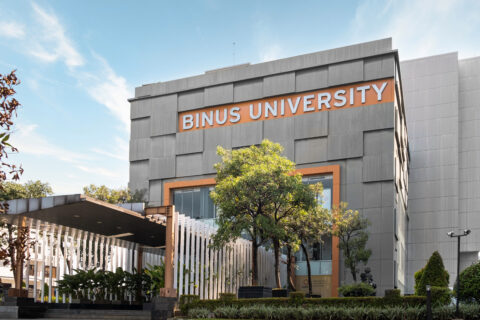 BINUS @Kemanggisan