Introduction
As the world have entered the era of e-globalization, the challenges of processing enormous data, known as "big data", into information has become the current basis of competition and growth for industry and business. Until recently, Data Science has become the secret recipe that could accommodate the growing demand of "big data" processing. Data Science is a blend of various technology tools, statistics, and machine learning with the goal to discover hidden patterns from the raw data. It can enhance productivity and creating significant value for the world economy by increasing the quality of products and services and reducing waste. The students will learn to solve complex data problems with a strong Data Science expertise. They will use the latest technologies in finding solutions and reaching conclusions. The program can be completed within 3.5 – 4 years. Furthermore, to provide one-year work experience for students, there are industrial internships, interesting research, or entrepreneurship programs.
Vision
A world class program in Data Science as an interdisciplinary approach to creating solutions for society.
Mission
The mission of Data Science Program is to contribute to the global community through the provision of world-class education by:
Educating students with fundamental knowledge & skills to apply Data Science in acquiring business solutions for a career as a data analyst & data scientist;
Providing solid learning experience through creating the most creative and value-added talents of leaders for global community as well as conducting professional services to improve the quality of life;
Providing impactful researches in Data Science with significant contribution towards the academics and industrial communities in regional, national and global scale.
Providing high impact research that positively contributing to the quality of life in Indonesia and the
Curriculum
With reference to the Vision and Mission of Binus University, the role of Data Science program in the future and its current standing in Indonesia, the study program will contain the following elements:
Solid knowledge in Big Data technology as framework and solutions to store data.
Robust education to increase logical reasoning capability for mastering Data Analytics and ability to solve problems in other fields.
Strong academic culture that inspire students to develop and communicate their knowledge and findings in an open and honest atmosphere on both research and industrial communities
An environment that fosters active learner independence and encourages students to be able to succeed in their professional career and in fields related to Data Science.
Our department is currently equipped with Data Science experts and advance computational resources to prepare our students for their future career in the field of Data Science. We managed to ensure that our students will be able to access the latest technologies while broadening their knowledge in a data-driven environment. Our belief in providing the best education for the future Data Scientist will also suitable for those who aim for pursuing their international careers as professional or a higher degree of education as an academic.
---
Prospective Career
The graduates of Data Science program can follow careers in:
Data Scientist
Big Data Engineer
Data Analyst
Data Visualizer
Database Administrator
Machine Learning Engineer
---
---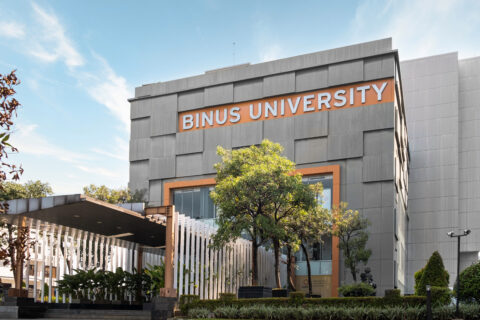 BINUS @Kemanggisan