Computer Science & Statistics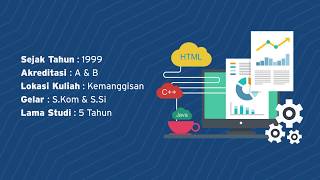 ---
Introduction
Nowadays, all kinds of data are being generated when business processes are conducted or when enterprises interoperate. This vast amount of data is called as Big Data and it can be analysed using process-mining and data-mining techniques to understand how a business is performing and to identify new opportunities. The combination of of Statistics and Computer Science into one program is designed to maximize the learning opportunities for the student in of handling Big Data, techniques for analyzing it, and simulation techniques for exploring the new business scenarios. This interdisciplinary study addresses the complexity of manipulating, analysing and using Big Data in business. The program can be completed within 4 – 4.5 years. Furthermore, to provide work experience for students, there are industrial internships, interesting research or entrepreneurship programs for 1 semester.
Vision
A world class department in Computational Statistics based on ICT.
Mission
The mission of Computer Science and Statistics Program is to contribute to the global community through the provision of world-class education by:
Educating students with fundamental knowledge & skills to apply Computational Statistics using ICT in acquiring business information for a career as a market researcher or business analyst;
Providing solid learning experience through creating the most creative and value-added talents of leaders for global community as well as conducting professional services to improve the quality of life;
Providing high impact research that positively contributing to the quality of life in Indonesia and the international community
Curriculum
With reference to the Vision and Mission of Binus University, the role of Statistics and Computer Science in the future, and its current standing in Indonesia, the study program will contain the following elements:
Solid education to increase statistical analysis capability and ability to extract information from any kind of data that emerge in databases.
The academic atmosphere that will facilitate student learning in order that the students will develop skills in communicating their statistical analysis and skills in developing database.
An environment that fosters active learner independence and encourages students to be able to succeed in their professional career and in the fields related to Data Science.
Furthermore, besides this department provides the means and expertise in Data Science to prepare students for a career as a Data Scientist who is able to analyze any kind of data that emerges in databases to extract information, it also provides capability in developing Computer Science or Applied Statistics both in Indonesia and among the nations of the world in order to pursue higher degree of education.
Program Concentration
The objectives of the program are:
To provide students with a solid knowledge ranging from Fundamental Statistics and Computer Science to Computational Statistics and Database Technology;
To provide students with abilities conduct statistical analysis and marketing research to solve problem in related fields to be successful market researcher;
To prepare students with necessary skills in developing database and be expert in data mining to be excellence business analyst.
---
Prospective Career
Prospective Career of the Graduates
The graduates of the double study program Statistics and Computer Science can follow careers in:
Business analyst, DSS Manager, or business strategist
Actuary analyst, risk analyst, or quantitative credit analyst
Strategy consultant or evaluator of company performance
Data scientist, market researcher, or researcher of analysis techniques
Database designer, database administrator, or system analyst
---
---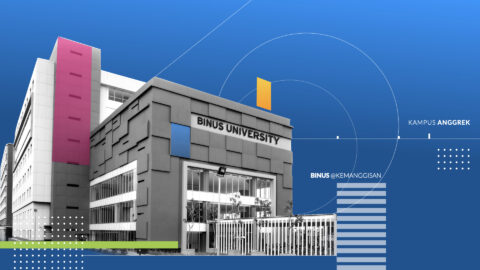 BINUS @Kemanggisan