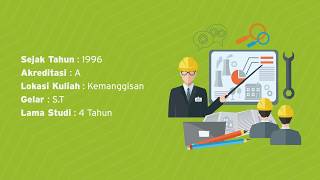 ---
Introduction
Civil Engineering is a profession in which knowledge of mathematics and physical sciences are applied, ranging from providing structures for the use of civilization to creating, improving, and protecting the environment, as well as providing facilities for transportation, infrastructures, and industries. Civil engineers are involved in the planning, design, construction and operation of complex systems such as buildings and bridges, water purification and distribution systems, flood protections, highways, rapid transit and rail systems, coastal protection and harbors, airports, tunnels and underground constructions, dams, and power generators. Civil engineers are also involved in city planning, water, energy, and land remediation, as well as hazardous waste and chemicals disposal.
Civil Engineering Study Program at BINUS UNIVERSITY offers comprehensive programs leading to a bachelor degree in Civil Engineering.
Catalog 2016 (PDF) | Catalog 2017 (PDF) | Catalog 2018 (PDF)
Catalog 2019 (PDF) | Catalog 2020 (PDF) | Catalog 2021 (PDF)
---
Prospective Career
Graduates will be able to pursue a variety of career options in worldwide locations due to demands for improvements to civil infrastructure that are ever-present, because of population growth and deterioration of existing systems over time. Several career options include, but not limited to, the following:
Structural Engineering: Project Civil Engineer, Precast Project Engineer, Civil Designer, Offshore Structure Engineer, Airfield Civil Engineer.
Hydrological and Environmental Engineering: Flood Mapping Services Manager, Water Resources Project Manager, Storm Water Management Engineer, Senior Municipal Engineer, Drainage Engineer.
Transportation and Traffic Engineering: Transportation Project Manager, Transportation Design Manager, Traffic Engineer.
Geotechnical Engineering: Geotechnical Engineering Manager, Reclamation Engineer, Soil Improvement Engineer.
Highway Engineering: Bridge Engineer, Highway Design Project Manager, Highway Project Engineer, Highway Construction Inspector.
Construction Management: Senior Project Manager, Lean/Process Engineer, Construction QC Manager.
---
---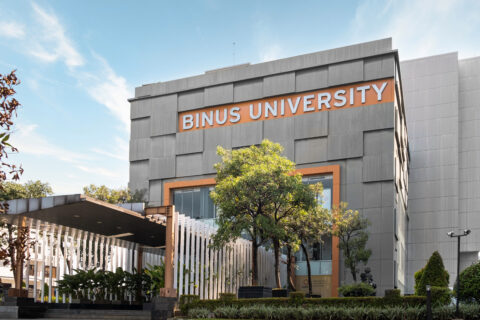 BINUS @Kemanggisan