Business Information Technology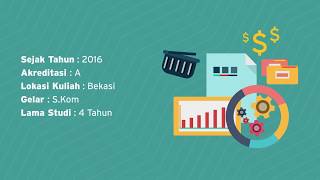 ---
Introduction
In the challenging business environment nowadays, information technology has shifted not only as a complementary but also as a main strategic tool to play an important role in the business competition. In Business Information Technology Program that is aligned with Information Technology Business, the focus lies on Business Analytics and Social Media Listening. By focusing on these two integral aspects, the organization is projected to play a progressively vital role in assisting the assessment of performance and business strategies. The prospected outcomes are the competencies to facilitate excellent procedures and sustainable competitiveness within the organization. Business Information Technology Program will provide students with the expertise for the development of Information Technology in solving business problems. The graduates of this program are expected to be able to overcome gaps between Information Technology and Business needs that are highly demanded within the challenging business environment. Business Information Technology is designed by combining three focus areas such as Business Analytics, Social Media, and IT Entrepreneurship. In addition, there are special options in the Business Information Technology program, namely specialization in Artificial Intelligence for business that aims to help solve problems in the company. With artificial intelligence making the amount of data and information available at this time, will greatly play a role in assisting decision making in various businesses.   Catalog 2016 (PDF), Catalog 2017 (PDF), Catalog 2018 (PDF), Catalog 2019 (PDF)
Program Objective
The objectives of the program are:
To provide students with fundamental knowledge in system development skills and social informatics knowledge, combined with business and information technology platform to prepare them in and growing them through delivering business information technology that they need in helping business performance;
To equip students with skills and in depth knowledge of Business Information Technology related to Business, Information Technology, and Social Informatics that integrated with Business Analytics;
To provide students with an in depth advance understanding of the issues regarding Business Information Technology that they applied for specific industry purposes.
Student Outcomes
After completing the study, graduates are:
Able to identify and formulate the root cause of information system performance through data and information analysis on business process;
Able to identify the database needs to build information system;
Able to design, create and manipulate and implement computer-based information systems through the study of information systems to develop a strategic plan organizations;
Able to design, create, manipulate and implement computer based information system for new business model and process;
Able to communicate alternative solutions development and implementation of information systems based on theory either independently or in groups in writing, designing, and prototyping;
Able to manage, integrate and add value to the results of data analysis to generate quality information for organization needs.
---
Prospective Career
Graduates of Business Information Technology Program will have familiarity of the relationship between business analytics, social media, and entrepreneurship. Therefore, graduates will have both IT knowledge and business skills and are able to develop their career in any companies, including but not limited to services, commerce, manufacturing companies, and technopreneur. Potential professions for competent graduates are web analytics consultant, social media consultant, systems developer, systems analyst, business analyst, project manager, database developer, data analyst, software developer, programming consultant, information manager, applications developer, and information management consultant.
---
---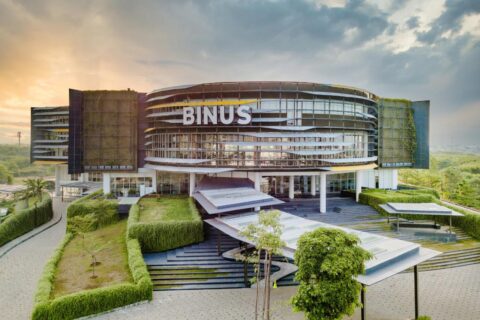 BINUS @Bekasi