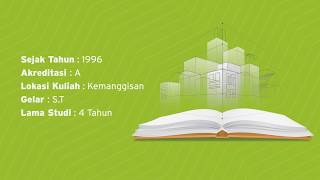 ---
Introduction
The Architecture Study Program at BINUS UNIVERSITY has taken the steps to design the curriculum in order to anticipate the developments of information technology in the global era and to fulfill market demand.
The subjects of the core curriculum are based on several competencies such as: Personal Development, Science and Skills, Working Expertise, Working Behavior, and Community Involvement. The required minimum credits that have to be taken are 146 credits. This curriculum will allow the opportunity to increase the knowledge and technology in architecture, to provide knowledge for those who want to be an entrepreneur in architectural work, and to pursue professional education or further studies in the master program (S2) and doctorate program (S3).
The Architecture Study Program focuses on delivering graduates of architecture who are ready to work and are innovative since they are comprehensively educated supported by architectural digitization, scientific and multidisciplinary thinking. Furthermore, mastery in information technology becomes a value-added as a graduate of Architecture of BINUS UNIVERSITY.
Catalog 2013 (PDF), Catalog 2014 (PDF), Catalog 2015 (PDF), Catalog 2016 (PDF),
Catalog 2017 (PDF), Catalog 2018 (PDF), Catalog 2019 (PDF)
Vision
To become a world class Architecture Department in Continuous Persuit of Inovation and Enterprise base on IT.
Mission
The mission of Architecture Department is to contribute to the global community through the provision of world-class education by:
Educating students through cases on building environment, highlighting professional services and entrepreneurial skills.
Educating students in ICT based on creative and innovative design skills that help to improve the quality of life.
3.         Conducting research and improving student's research experience in sustainable building environment and local values
---
Prospective Career
The graduate of the Architecture Study Program will have sufficient knowledge of Planning, Programming, and Designing, Building Technology, Project Management, Property Management, Interior Design and Mastery of Information Technology.
Therefore, the graduate of Architecture has the choice of a wide range of professions that include:
Consultancy : Architect
Construction : Engineer, Contractor
Construction Management : Construction Manager
Banking : Credit Analyst (Appraisal)
Property : Building Manager, Marketing, Real Estate Manager
Interior : Interior Designer
Development : Planner, Urban Designer, Developer
Information Technology : 3D Animator
Research : Researcher
Media (Printed or Electronic media) : Architecture Journalist, Writer, Editor
Independent Business : Freelance Architect, Exhibition Organizer.
Education : Lecturer and Instructor
---
---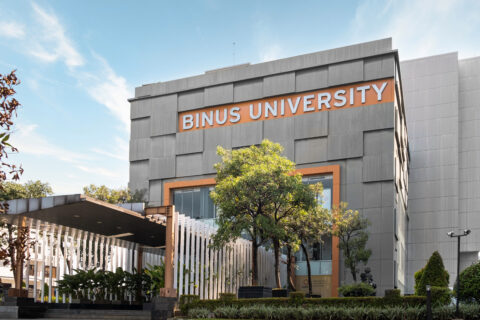 BINUS @Kemanggisan