PARAMABIRA MENJADI IDOLA WARGA BELGIA
Maasmechelen, Belgia (8/10) – Kompetisi International Choir Contest of Flanders yang diadakan di Kota Maasmechelen 2017, telah selesai dilaksanakan dengan sebuah Konser Gala yang menampilkan seluruh peserta International Choir Contest of Flanders – Maasmechlen 2017 dari 8 negara, Republik Ceko, Belgia, Belanda, Latvia, Rusia, Kroasia, Swiss, dan Indonesia telah berkompetisi di ajang ini.
Paduan Suara Mahasiswa Bina Nusantara (PARAMABIRA) merupakan satu-satunya paduan suara yang berasal dari Asia pada kompetisi yang diadakan di negara yang terkenal dengan coklat-nya. Dengan arahan Rainier Revireino, PARAMABIRA menampilkan 15 lagu dengan dua kategori yang diikuti, yaitu Equal Voices Category, dan Mixed Voices Category. Dalam kedua kategori tersebut, PARAMABIRA berhasil membuat kagum penonton yang hadir dengan berbagai lagu daerah yang dipersembahkan, seperti Gayatri Mantram dari Bali, Piso Surit dari Sumatera Utara, Marendeng Marampa dari Sulawesi Selatan, Lingsir Wengi dari Jawa Tengah, Ahtoi Porosh dari Kalimantan Tengah, dan Yamko Rambe Yamko dari Papua.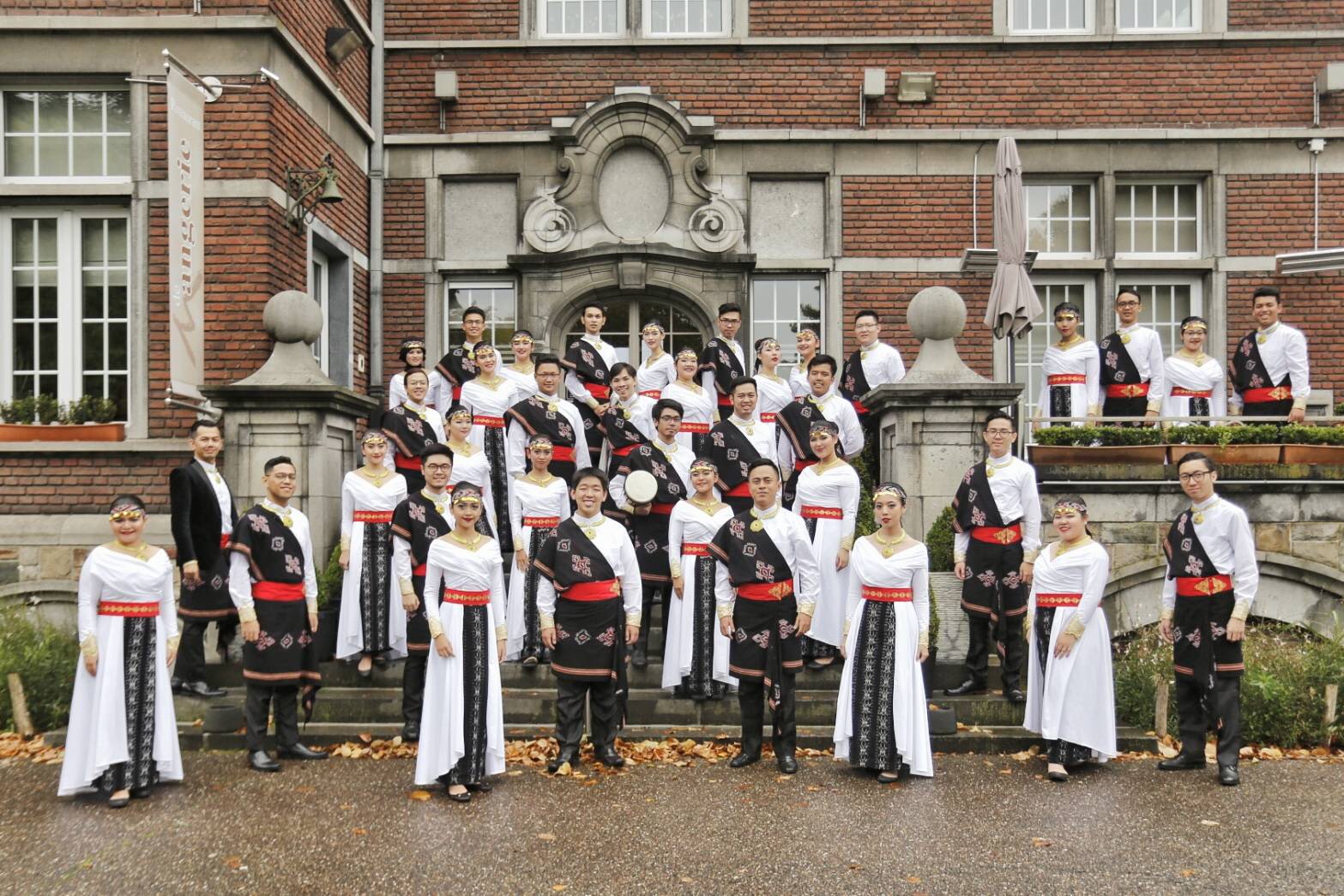 Sebelumnya, PARAMABIRA sudah lolos dalam seleksi rekaman yang telah mengalahkan puluhan paduan suara dari seluruh dunia hingga pada akhirnya untuk datang ke Belgia untuk mengikui kompetisi ini.
Dalam kompetisi kali ini, PARAMABIRA berhasil membuat kagum dengan hasil yang cukup memuaskan. PARAMABIRA berhasil mendapatkan 4 penghargaan sekaligus, yaitu Juara 2 di Kategori Equal Voices, Juara 2 di Kategori Mixed Voices, dan juga mendapatkan penghargaan sebagai The Best Performance of The Compulsory Work in The Mixed Choirs (Penampilan Terbaik Lagu Wajib Kategori Mixed Choirs), dan yang paling berkesan adalah penghargaan Prize of The Audience yaitu sebagai paduan suara terbaik dari perspektif penonton yang hadir dengan sistem voting. Hal ini menandakan bahwa PARAMABIRA menjadi paduan suara terfavorit bagi warga Belgia yang hadir dalam serangkaian kompetisi ini.
"Puji Tuhan. Kerja keras dan perjuangan kami selama ini berbuah keberhasilan. Terima kasih paling mendalam kepada Binus University, para sahabat, keluarga dan khususnya Pepi (Rainier Revireino) yang sudah sabar mengajar dan membimbing kami. Terimalah persembahan kami untuk Indonesia," kata Hana Dessy Natalina, Ketua PARAMABIRA 2017. Dengan latihan yang cukup intensif dan berkat dukungan dari segala pihak, PARAMABIRA telah berhasil memikat hati Warga Belgia dan akhirnya bisa mengibarkan Sang Merah Putih tercinta.