Master of Information Technology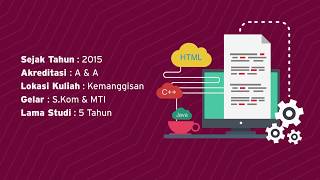 ---
This program is designed for those of you who have high academic achievements to be able to continue their undergraduate and postgraduate education continuously in a period of 4.5 years and become an expert in information technology in a relatively short time.
It is expected that the graduates of Information Technology Study Program have competency as a leader with vision and future insight, able to design and apply information technology that will improve work performance of organization.
It emphasizes on following aspects:
Advise
Able to provide an input about products, services, strategy and structure organization, particularly regarding to technical competency of Information and Communication Technology (ICT).
Value/Assess
Doing research on products, copy rights, facilities and human resource in context of organization business and the possibility of new potential business.
Vision
Building a vision about possible technology and its impact to organization business area, and how to use the benefit with its changes.
Communicate
Communicating organization's vision to the staff in supporting the change and increasing organization's profit.
Manage
Managing the development and operational of ICT division to support utilization of technology for organization and preparing the expert to new technology.
Innovate
Get involved into research and product development directly, especially for creative process and its utility evaluation.
Supplies for the Post-Graduate Study Program consist of two aspects: information technology and business knowledge where it is expected that the graduates will have a commanding view to the process and performance of business corporate. The supply focuses on information technology referring to research, management and latest technology update.
Process management in development of information technology is the core of subject given, including IT Services, IT Strategic Planning, Enterprise architecture, Advanced Software Engineering, and Information Technology Project management. Technical aspect which has become new trend, such as Service Oriented Architecture, Big data analytics, Cloud Computing & Mobile Technology and Computer security turn into varieties in delivering the materials.
Vision
A world class ICT Graduate Program which delivers visionary and innovative leaders in the advancement of ICT knowledge and applications.
Mission
The mission of Master of Information Technology is to contribute to the global community through the provision of world-class education by:
Preparing outstanding visionary ICT leaders for industry and government which are capable in facing the challenge of the future in Information Communication Technology.
Providing an excellent advanced education/research and professional services in information technology, recognized globally, that attracts and retains a talented and creative student body and faculty.
Generating innovative technologies leading to new products and improved business processes, thus enhancing the quality of life.
Catalog 2018 (PDF), Catalog 2019 (PDF)
Program Concentration
The objectives of the program are:
To provide students with ICT best practices in order to increase their competitive advantage by applying the leading technologies;
To provide students with advanced knowledge in innovation, technology, and leadership in order to pursue efficient as well as effective business processes;
To provide students with international experience in research and development in order to improve humanity as well as environmental aspects.
---
Prospective Career
Master of Information Technology graduates have the opportunity to fill positions at prestigious firms such as IT Leader, IT Innovator, IT Business Creator, IT Consultant, IT Solution and System Integrator, IT Project Manager, IT Lecturer.  
---
---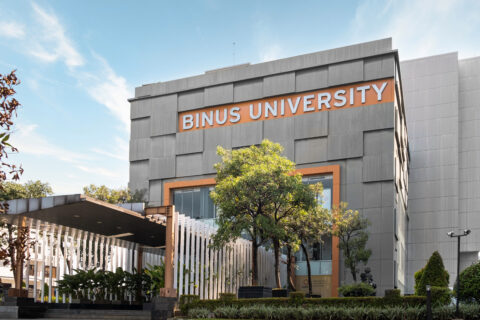 BINUS @Kemanggisan