Kampus Arsitektur Terbaik di Indonesia Versi THE WUR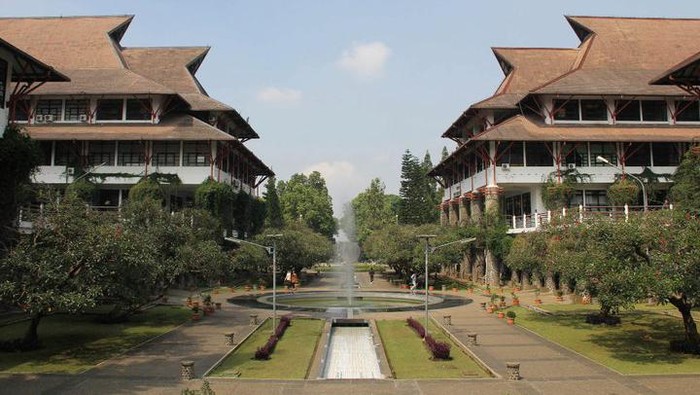 Jakarta – Lembaga pemeringkatan perguruan tinggi dunia, Times Higher Education (THE) telah merilis daftar kampus arsitektur terbaik di Indonesia. Peringkat tersebut diurutkan dalam kategori THE World University Rankings (THE WUR) 2022 by Subject architecture.
Pemeringkatan tersebut didasarkan pada 13 indikator kinerja yang dikalibrasi dengan cermat yang mengukur kinerja institusi di empat bidang yakni pengajaran, penelitian, transfer pengetahuan, dan pandangan internasional.
Dari daftar ini, ada 10 perguruan tinggi di Indonesia yang terdiri dari 9 PTN dan 1 PTS. Universitas Indonesia (UI) menjadi PTN teratas bidang Arsitektur di Indonesia. Disusul ITB dan UPI yang berada di peringkat kedua dan ketiga.
Sementara satu-satunya PTS yang masuk daftar yakni Binus University berhasil menempati peringkat empat dalam THE WUR 2022 bidang arsitektur. Berikut ini daftar lengkapnya.
10 Universitas Arsitektur Terbaik di Indonesia Versi THE WUR:
1. Universitas Indonesia (UI)
Peringkat dunia: 801-1000
2. Institut Teknologi Bandung (ITB)
Peringkat dunia: 1001-1200
3. Universitas Pendidikan Indonesia (UPI)
Peringkat dunia: 1001-1200
4. Binus University
Peringkat dunia: 1201+
5. Universitas Brawijaya (UB)
Peringkat dunia: 1201+
6. Universitas Diponegoro (Undip)
Peringkat dunia: 1201+
7. Universitas Gadjah Mada (UGM)
Peringkat dunia: 1201+
8. Universitas Padjadjaran (Unpad)
Peringkat dunia: 1201+
9. Universitas Sebelas Maret (UNS)
Peringkat dunia: 1201+
10. Institut Teknologi Sepuluh Nopember (ITS)
Peringkat dunia: 1201+
Sumber: detik.com