BINUS DALAM SEPEKAN (30 AGUSTUS – 12 SEPTEMBER 2019)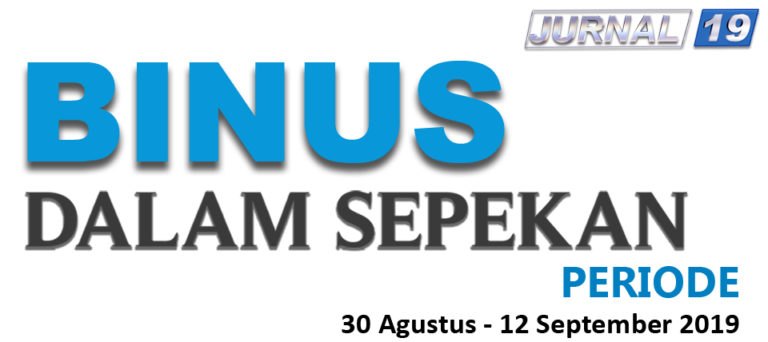 Jika sebelumnya membahas kegiatan Binusian 2023 kampus Binus JWC di hari ketiga, sekarang kita akan membahas keseruan kegiatan FYP mereka. Dimana pembahasan mengenai student activity center hingga seminar terkait teknologi empathy dan nationalism memeriahkan kegiatan di hari kelima FYP.
Kamis 29 Agustus 2019 pagi, Binus International telah memasuki hari ketiganya dalam first year program. Di hari ketiga ini, sejumlah sesi seperti pemahaman plagiarism hingga Binusian dan integrity telah diikuti oleh para freshmen 2023.
Rencana Kolaborasi BINUS University dengan teamLab Future Park
Binus University berencana untuk mengadakan project terbaru yaitu digital museum. Untuk mendukung perwujudan tersebut, beberapa perwakilan dari Binus berkunjung langsung ke Teamlab Future Park Jakarta.
Pelantikan Head of Program & Head of Department BINUS Higher Education 2019 – 2022
Binus Higher Education yang telah memasuki periode baru ini, kembali melantik sebanyak 72 Head of Study Program dan Head of Program yang baru periode 2019-2022 pada tanggal 29 Agustus 2019 di Auditorium Kampus Anggrek Binus University. Acara ini diikuti dengan penyerahan penghargaan kepada pejabat periode sebelumnya 2016-2019.