BINUS UNIVERSITY TO HOST EFMD CONFERENCE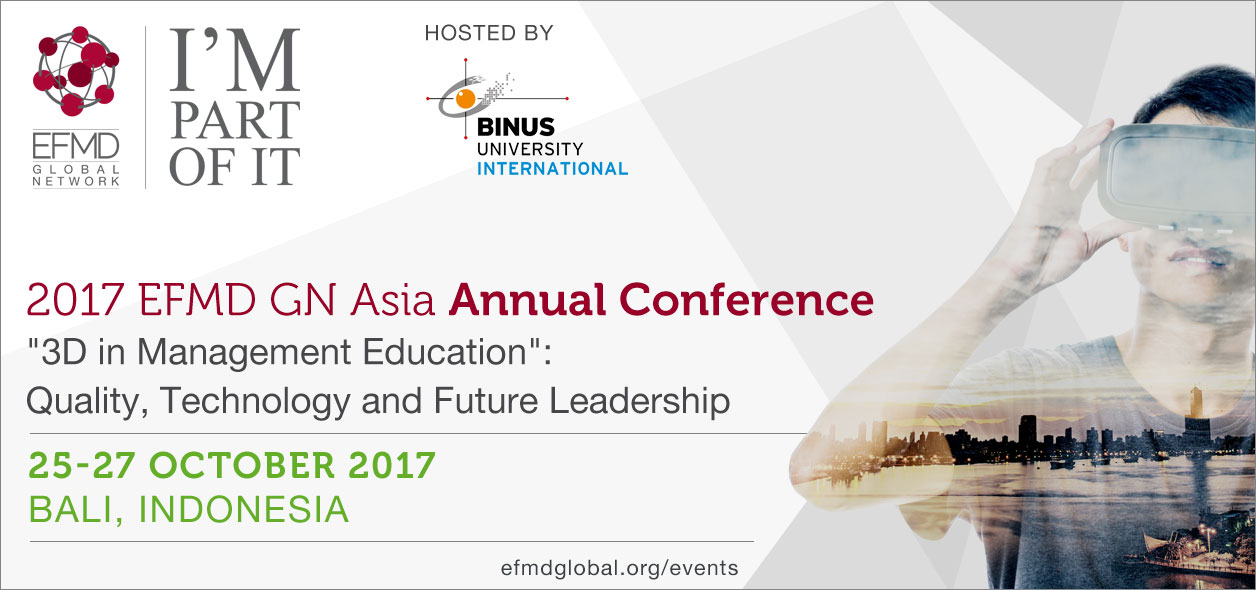 From 25th-27th October 2017, BINUS UNIVERSITY will host the European Foundation for Management Development (EFMD) Conference in Bali. The EFMD is an international non-profit organization whose main objective is to act as a catalyst to promote and enhance excellence in management development strategies. The organisation also operates EPAS which aims to evaluate the quality of a business or management programme — BINUS INTERNATIONAL has already received this accolade from the EFMD for its undergraduate Accounting in Finance programme. This year's conference is themed '3D in Management Education: Quality, Technology and Future Leadership', and will include presentations from leading industry experts such as Peter Little as the former Executive Dean at Queensland University of Technology in Australia and Mr Hans Farnhammer, as Head of Cooperation of the European Union Delegation to Indonesia and Brunei Darussalam.
The conference will focus on the three key dimensions of management education; quality, technology, and leadership, and how to implement these practices to identify new and innovative strategies and trends surrounding management education. This in turn, will provide graduates or employees with the necessary techniques to view business problems from a holistic prospective and support a company's current and future objectives — important tools for finding the answers to important global challenges.
As Indonesia seeks to fulfil the demands for competent managers, BINUS UNIVERSITY demonstrates its capacity to address this issue through hosting the EFMD conference. The university further showcases its ability to participate in important international networks through which the university can gain as well as contribute to management education development in Indonesia and abroad.