BEE CUP 2015 "Break the Limit to Reach the Top"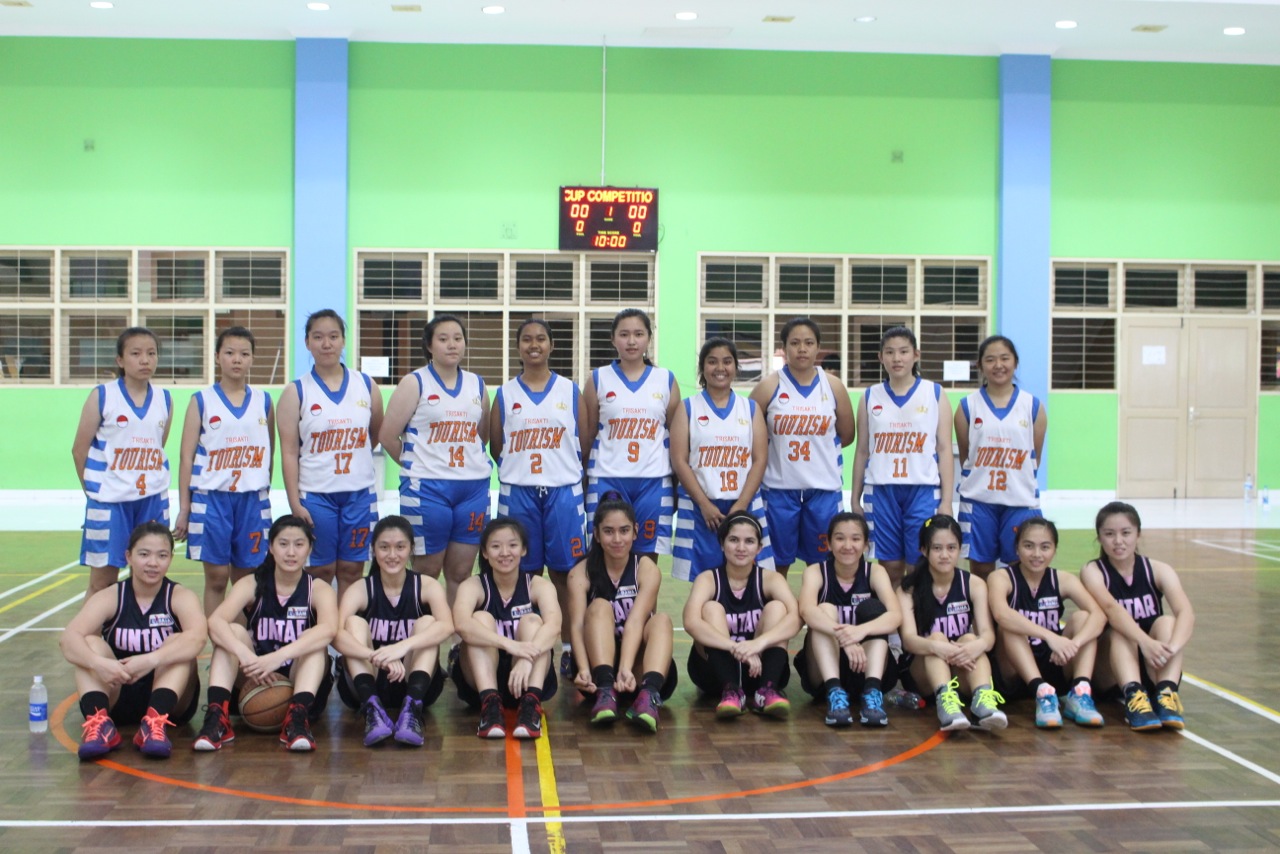 Tidak hanya dalam kegiatan perkuliahan saja, namun mahasiswa/i BINUS UNIVERSITY juga turut aktif dalam melaksanakan kegiatan di bidang olahraga, seperti salah satunya olahraga bola basket. Agar mereka dapat menyalurkan bakat dan kegemaran mereka dalam permainan olahraga bola basket, UKM Basket BINUS UNIVERSITY selaku wadah aspirasi dan kreatifitas, menyelenggarakan "BEE CUP 2015" yang dimulai pada 27 Oktober – 3 November 2015 di Hall Lantai 3 Kampus Syahdan. Kegiatan ini merupakan sebuah kompetisi bola basket antara perguruan tinggi Indonesia se-Pulau Jawa dan merupakan kegiatan rutin yang dilakukan setiap tahunnya. Terhitung sejak tahun 2007, BEE CUP 2015 ini merupakan tahun yang ke-8 dengan tema "Break the Limit to Reach the Top".
"Kegiatan ini memiliki tema "Break the Limit to Reach the Top" yang memiliki arti mengeluarkan semua kemampuan kita semaksimal mungkin sampai batas akhir kita sudah tidak mampu lagi, bagaimana cara kita supaya mendorong diri kita untuk lebih lagi,"ujar Muliana selaku ketua UKM Basket BINUS UNIVERSITY yang ditemui pada Selasa (27/10) tadi di Hall Lantai 3 Kampus Syahdan.
Selain dijadikan sebagai sarana bagi mahasiswa/i untuk mengembangkan minat dan bakat mereka, kegiatan ini juga bertujuan dalam mempererat tali persaudaraan, menjalin keakraban, serta meningkatkan sportifitas antar UKM Basket perguruan tinggi se-Pulau Jawa. BEE CUP 2015 ini juga dapat menguji kemampuan para peserta dan meningkatkan kekompakan serta kemampuan masing-masing tim basket yang berpartisipasi dalam kegiatan ini.
Peserta dari kegiatan ini berasal dari berbagai universitas. Seperti Universitas Negeri Jakarta, Universitas Trisakti, Universitas Tarumanegara, Universitas Atmajaya, STIE kesatuan, YARSI, dan lain-lain. Masing-masing peserta terdiri dari tim basket putra dan tim basket putri. Berdasarkan pernyataan dari Muliana, tercatat sekitar 10 tim basket putra dan 9 tim basket putri yang ikut bergabung dalam kegiatan BEE CUP 2015 ini.
"Saya berharap semoga kegiatan ini kedepannya dapat lebih ditingkatkan lagi, dan kita dapat memperbaiki sedikit demi sedikit, hingga tahun kedepannya bisa lebih baik lagi," ujar Muliana. (MEL)