Memahami perkembangan teknologi IPv6 dan Internet of Things (IoT) bersama Yamaha Corporation Japan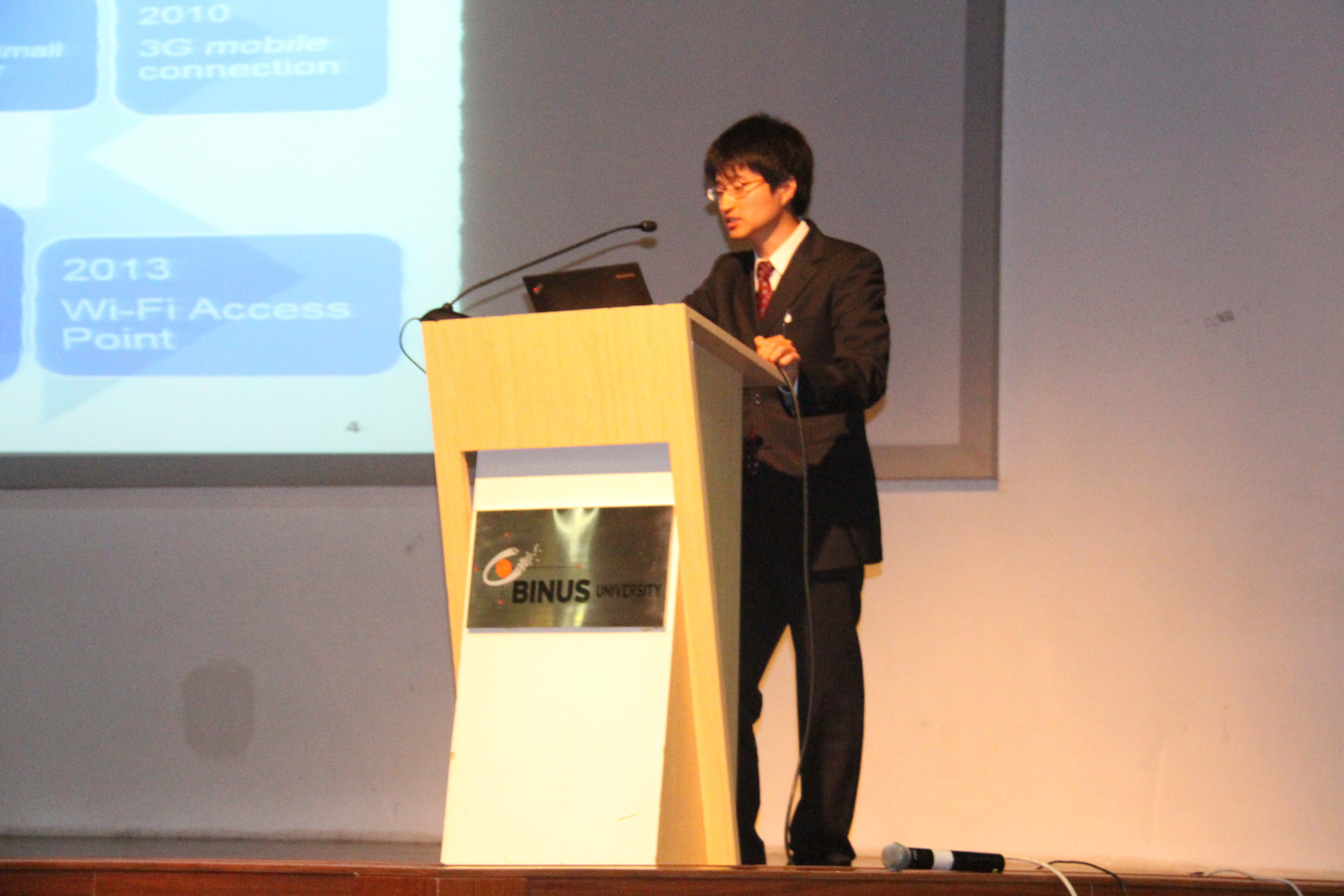 Senin (12/10) tadi telah diselenggarakan seminar dengan judul "Approach to IPv6 by Yamaha and IPv6 Security Seminar" di auditorium Lantai 4, Kampus Anggrek. Seminar ini bertujuan untuk membuka wawasan kepada civitas akademika BINUS UNIVERSITY terhadap perkembangan teknologi IPv6. Mahasiswa aktif jurusan Sistem Komputer, Teknik Informatika, Magister Teknik Informatika dan jurusan lainnya ikut terlibat dalam seminar ini. Begitu juga dengan dosen yang mengajar di kampus.
Acara yang diselenggarakan oleh Bee Embedded Research Group (BERG) dan didukung oleh Research and Technology Transfer Office (RTTO) ini pun sangat berguna sebagai topik penelitian mahasiswa dan dosen di BINUS. Disamping dapat digunakan sebagai topik penelitian, mahasiswa juga memiliki kesempatan untuk melakukan internship di bidang IPv6.
Materi seminar disampaikan oleh Dr. Suryadiputra Liawatimena dari BINUS dan Kazuhiro Satoyoshi-san dari Yamaha Corporation. Setelah materi disampaikan, mahasiswa sangat aktif dan antusias dalam mengajukan pertanyaan.
"Seminar ini tentunya sangat bermanfaat sekali bagi mahasiswa, untuk mengetahui perkembangan network di dunia ini yang sudah beralih ke versi 6. Mahasiswa juga senantiasa dapat mencari topik skripsi, topik penelitian, dan melakukan internship di ip versi 6 ini," ucap Dr. Suryadiputra Liawatimena. (MEL)