Selamatkan Masa Depan, Jauhi Narkoba!
BINUSIAN,
Tepat pada tanggal 26 Juni, seluruh dunia memperingat Hari Anti Narkoba Internasional. Momentum ini seharusnya kita pergunakan untuk mengingatkan kembali akan bahaya narkoba dan pentingnya menjauhi narkoba.
Memang narkoba bagi kebanyakan orang adalah sesuatu yang masih disepelekan. Banyak yang yang masih tidak percaya, bagaimana mungkin narkoba yang berwujud pil kecil bisa berdampak begitu besar bagi hidup seseorang. Narkoba dengan zat adiktifnya dapat membuat seseorang kecanduan akan narkoba itu sendiri, dan mengakibatkan gangguan fisik dan psikologis pada manusia. Seperti: kehilangan semangat hidup, kehilangan kepercayaan diri, gangguan pada sistem syaraf, sistem kekebalan tubuh, hingga munculnya penyakit-penyakit berbahaya lainnya.
Sejak dahulu, kita sudah diberikan pengetahuan mengenai bahaya narkoba oleh guru, orangtua, saudara, dan media-media yang ada. Namun, sungguh disayangkan masih ada kaum muda yang terjebak dalam kelamnya bahaya narkoba. Melihat keprihatinan ini, pemerintah, BNN, insititusi pendidikan, dan berbagai organisasi lainnya masih memperjuangkan masa depan kaum muda dengan memberantas narkoba dari masyarakat.
Taukah BINUSIAN, kalau kita memiliki dua Duta BINUSIAN yang diutus oleh Badan Narkotika Nasional (BNN)? Mereka dipercaya oleh BNN untuk menjadi penggerak gerakan anti narkoba di BINUS UNIVERSITY. Berikut pesan dari duta anti narkoba kepada BINUSIAN:
Desyta Puri
Seperti Leprechaun yang mendaki pelangi untuk mengambil sekarung emas di ujung pelangi.
Seperti kamu yang mencoba-coba, memakai, dan membagikan zat dan obat-obatan terlarang.
Seperti Leprechaun yang kecewa, ternyata hanya ada sana.
Seperti kamu yang kecewa, ternyata hanya ada kerusakan dan penyakit, orang-orang sekitarmu yang meninggalkanmu, masa depanmu yang hilang, dan kehancuran dirimu di ujung sana.
Let's help our self and other by SAYING NO TO DRUGS for a better life and future!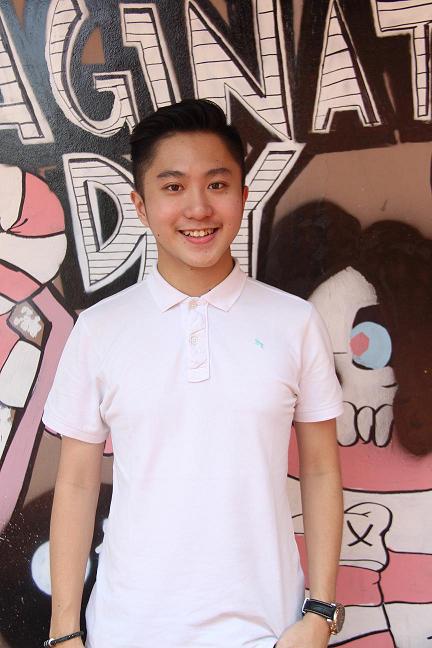 Alex Auditya
Disekeliling kita, banyak yang sayang dan perhatian dengan kita. Orangtua, saudara, dan teman selalu mau terbuka dengan kita, asal kita mau terbuka juga dengan mereka. Banyak hal yang bisa kita lakukan bersama mereka, dari pada lari kepada narkoba. Jauhi narkoba, jangan kecewakan orang-orang disekitar kita. (IV)