Student exchange program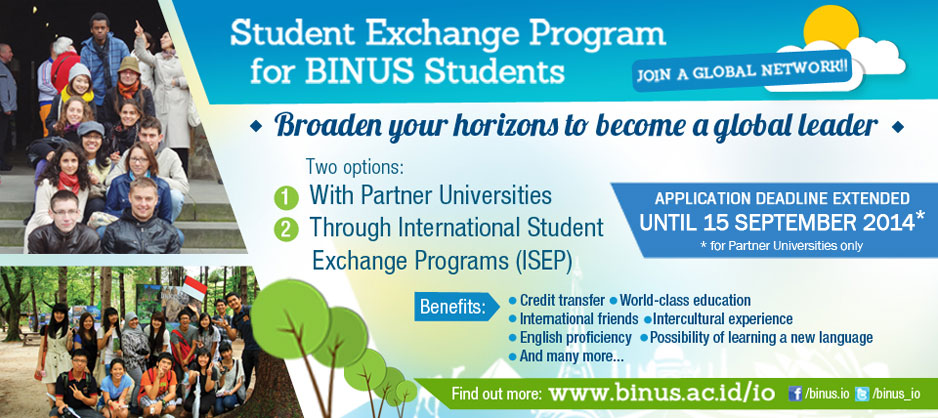 Student exchange program is a program which will allow you to go for one or two (maximum) semester(s) exchange at partner institution with credits transfer opportunity. It means that BINUS will acknowledge your final score/grade for certain courses that you took at partner institution to be transferred back to your BINUS courses. To be able to do that, you must consult with your department.
As for the financial part, the tuition fee at partner institution is fully waived. However you will still be responsible for BINUS? tuition fee as well as your living cost during the program.
For further information, please refer to the Student Exchange Program page.