Jakarta, 23 February 2023 – BINUS University has been recognized with the Indonesia Customer Experience (ICX) Award for BINUS Business School by SWA Magazine and Business Digest. 
The award results from the BINUS Business School's commitment to providing an exceptional customer experience to its students, alumni, and industry partners. 
One key factor that sets BINUS Business School apart is its focus on student engagement.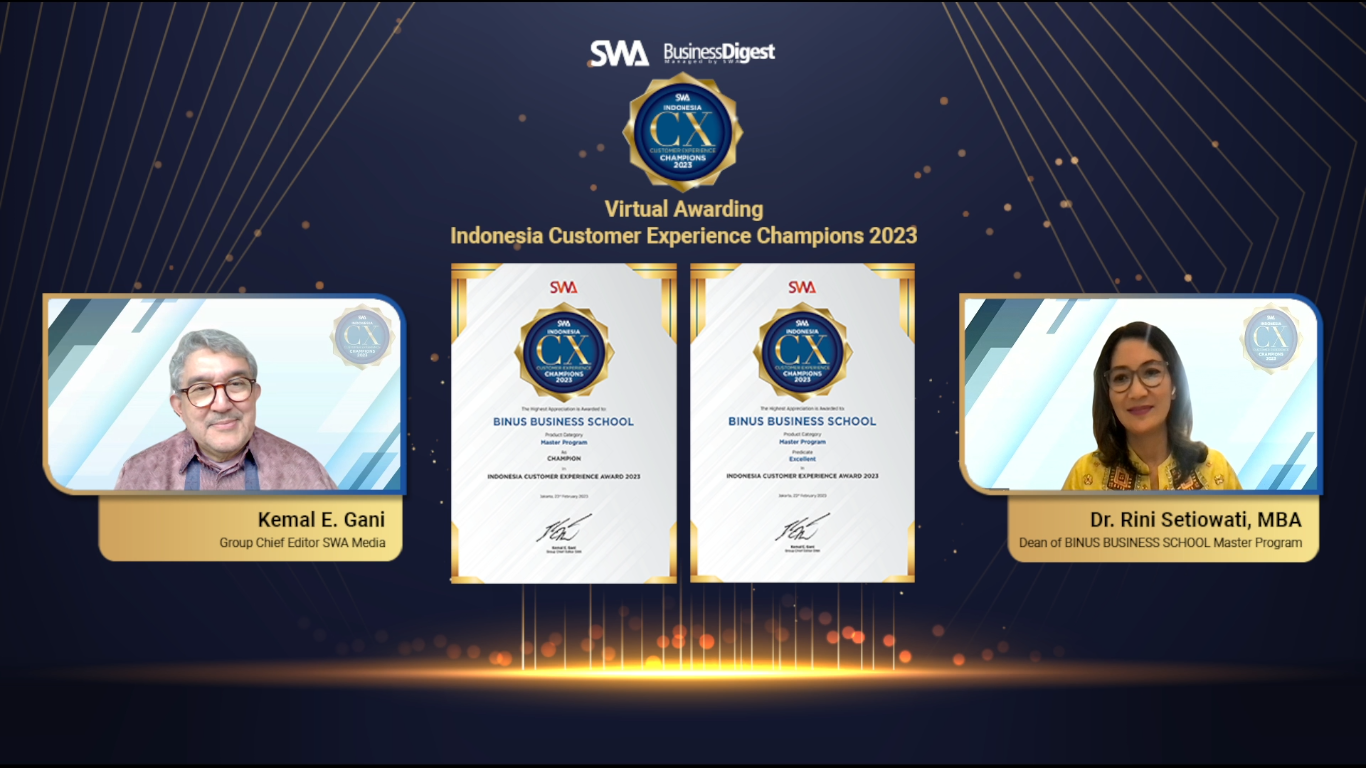 Dr. Rini Setiowati, S.E., M.B.A., Dean of Master of Management shared that the school received this accolade because of the commitment to develop a culture of collaboration and innovation that prioritizes the needs of its students.  
"If we want to compete, our customer experience must be excellent! The vision is to give the best experience for the students. For example, experiential-based learning can be the most effective way for our students to understand many issues," said Dr. Setiowati. 
The exceptional quality of student experience wouldn't be possible without the experienced practitioners and scholars who bring knowledge and expertise to the classroom. 
"Our Faculty Members must have professional experience. On average, our lecturers have 15 years of professional background experience," said her. 
Additionally, the business school has implemented various programs, such as mentorship and industry partnerships, that provide students with practical experience and prepare them for success in the workplace. 
... ... ...