Jakarta, 22 May 2023 – The first Ambassador Forum as part "BINUS Meets Embassies: Connecting the Dots" by BINUS University International was a moment not to be missed.
Held at BINUS @Senayan – Joseph Wibowo Campus (JWC) Campus, we hosted not one, two, but four prominent ambassadors from Algeria, Hungary, Mozambique, and  the Philippines!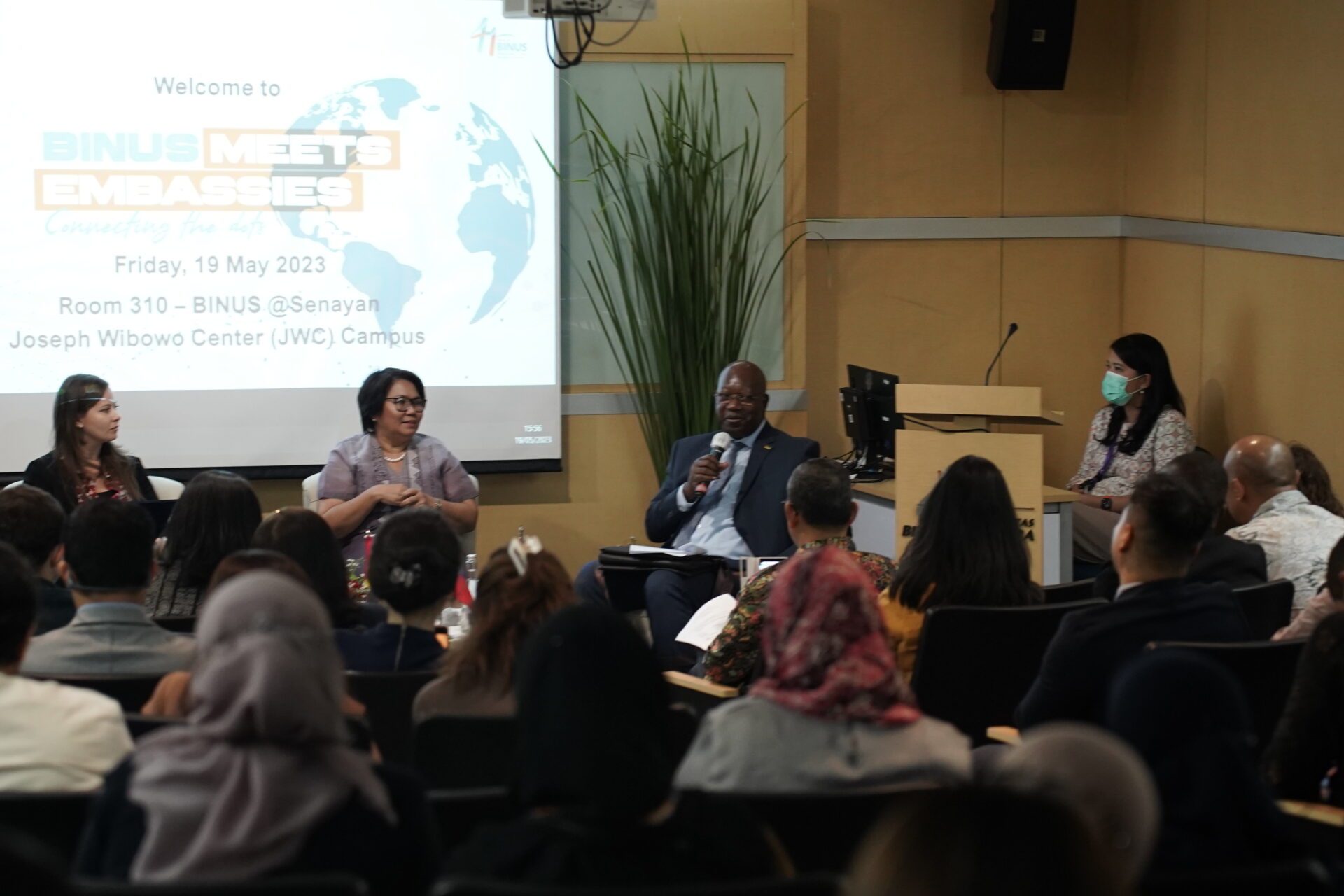 Internationalization is central to BINUS University's commitment to enhancing global career opportunities and increasing cultural understanding.
Students, parents, to school counsellors participated in a lively engagement on the theme "Mobility & Employability between Asia, Europe & Africa – Opportunities & Challenges" which aims to support prospective graduates to compete in the global industry.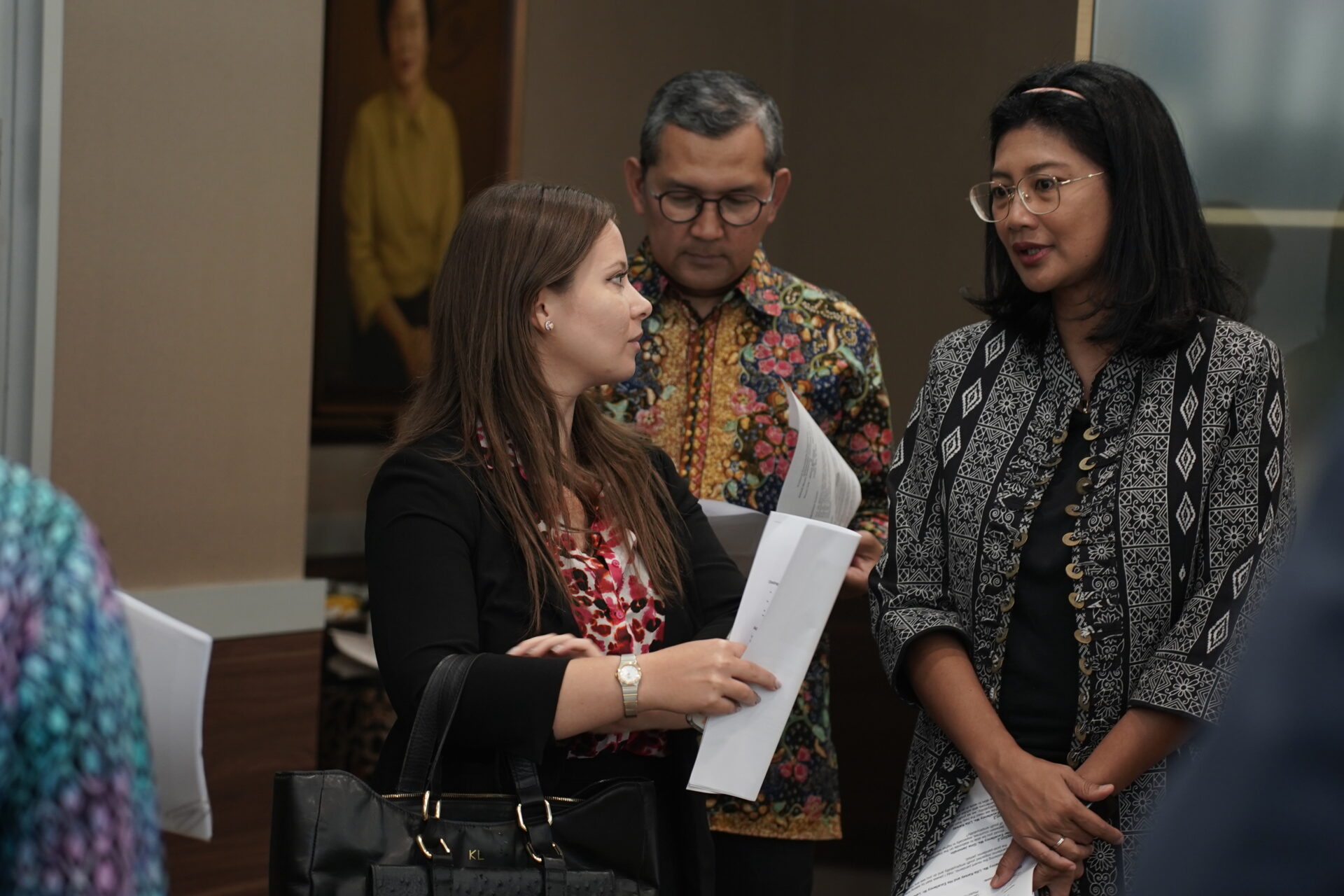 It covered various important topics such as an overview of participating countries, scholarship cooperation opportunities, and career prospects in those countries presented by Ambassadors, Lahcene Kaid Slimane for Algeria, Lilla Karsay for Hungary, Belmiro Jose Malate for Mozambique, and Gina A. Jamoralin for the Philippines.
During the session, we learnd from Ambassador Lahcene Kaid Slimane how Algeria ensures that accessible education promotes cultural understanding and the country's economic development.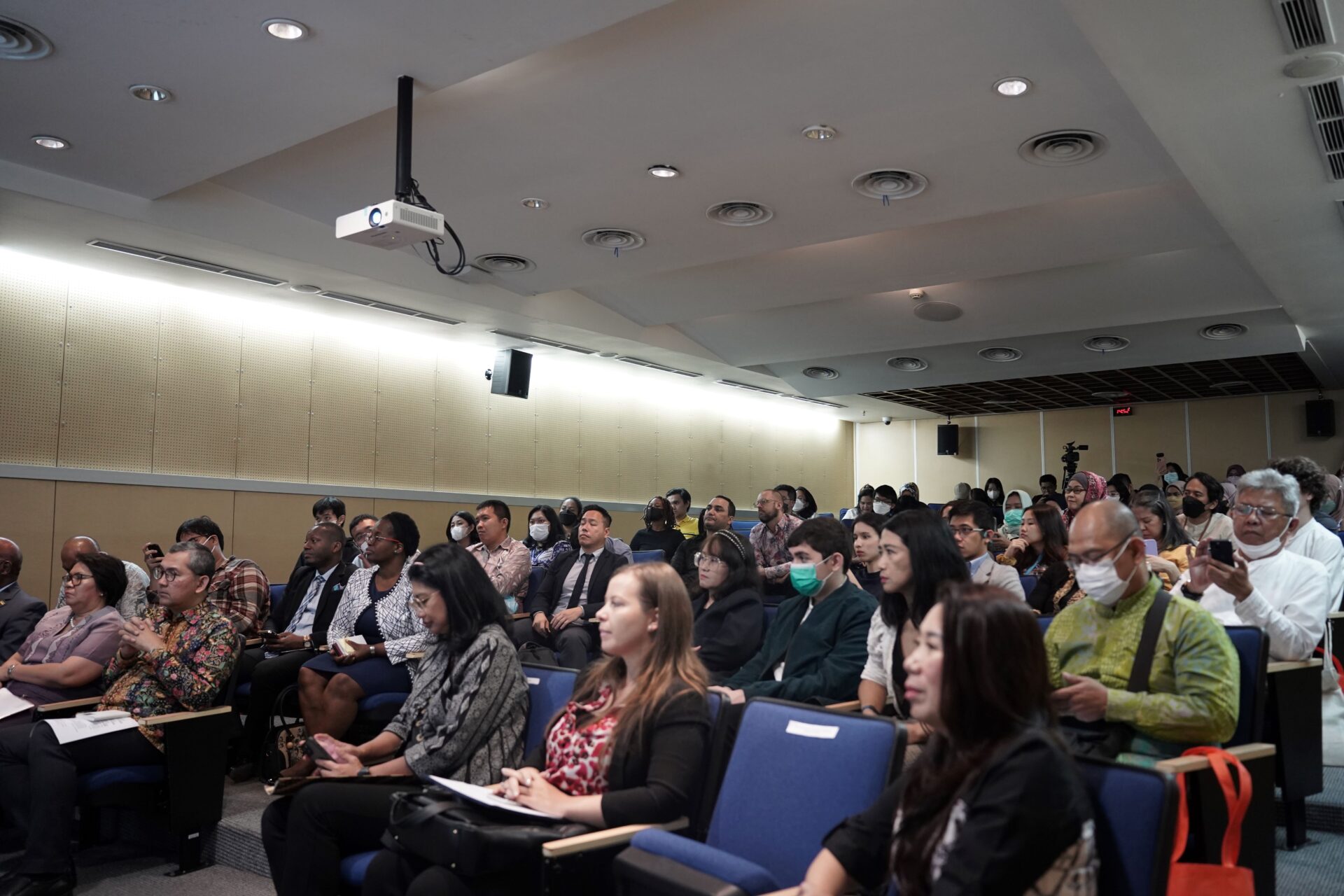 Ambassador Lilla Karsay from Hungary echoed this as promoting innovation to establish a closer bilateral relationship between Hungary and Indonesia where it will provide promising career opportunities for graduates.
"We hope that participants can enhance their chances of a global career through the insights provided," said Diah Wihardini, Ph.D., Director of BINUS Global.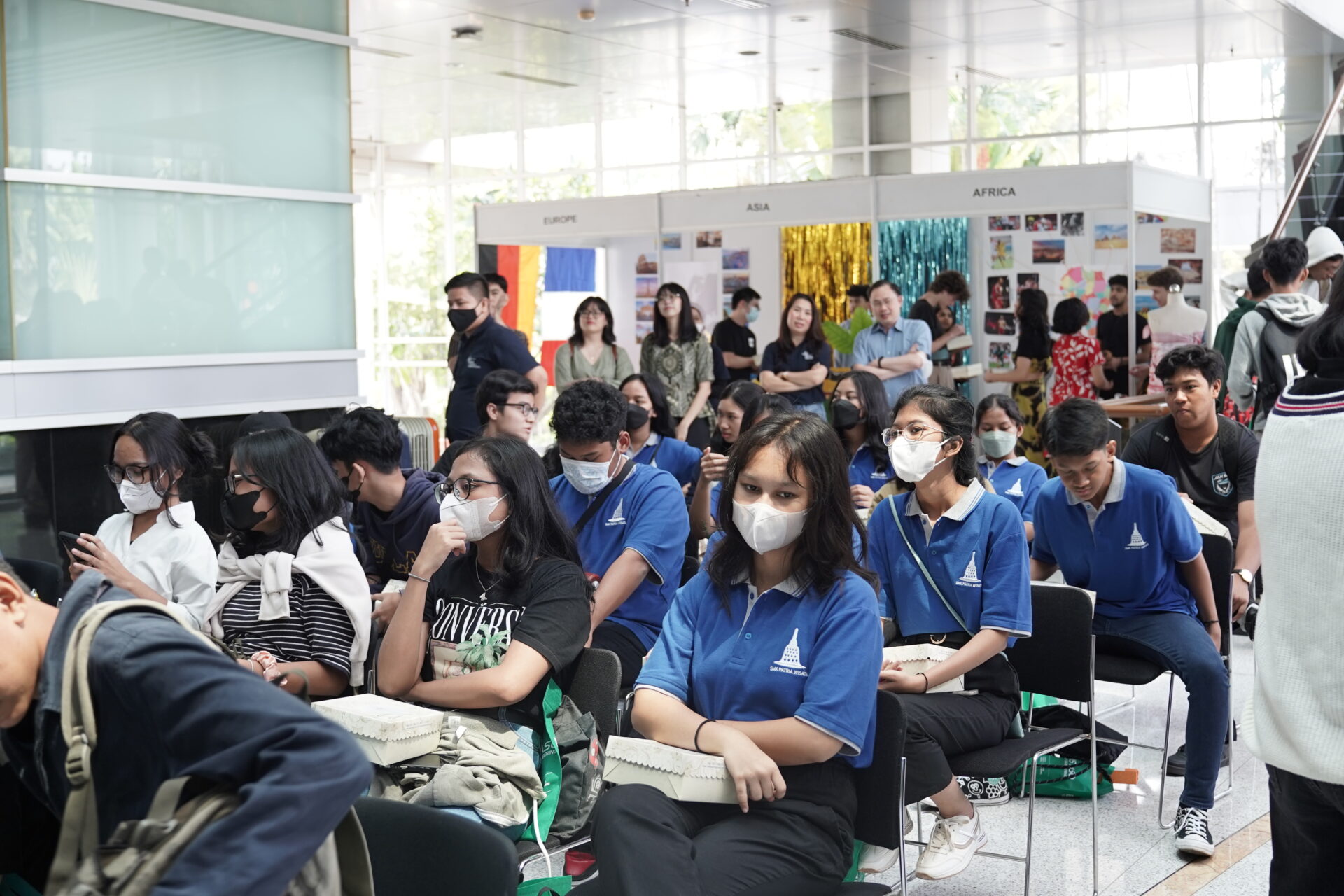 Additionally, Gina A. Jamoralin from the Philippines conveyed, "The Philippines offers extensive job opportunities in the information technology and business services sectors. Through collaboration with BINUS University, students can expand their networks and prepare themselves for success in the global job market."
"Ensuring the transfer of knowledge and skills is one of the efforts made by us to ensure an even distribution of knowledge," added Belmiro Jose Malate, as Ambassador of Mozambique.
On the second day of the event, visitors also had the opportunity to gain a closer understanding of Asian,African, and European cultures through an exhibition aimed to enhance cultural understanding.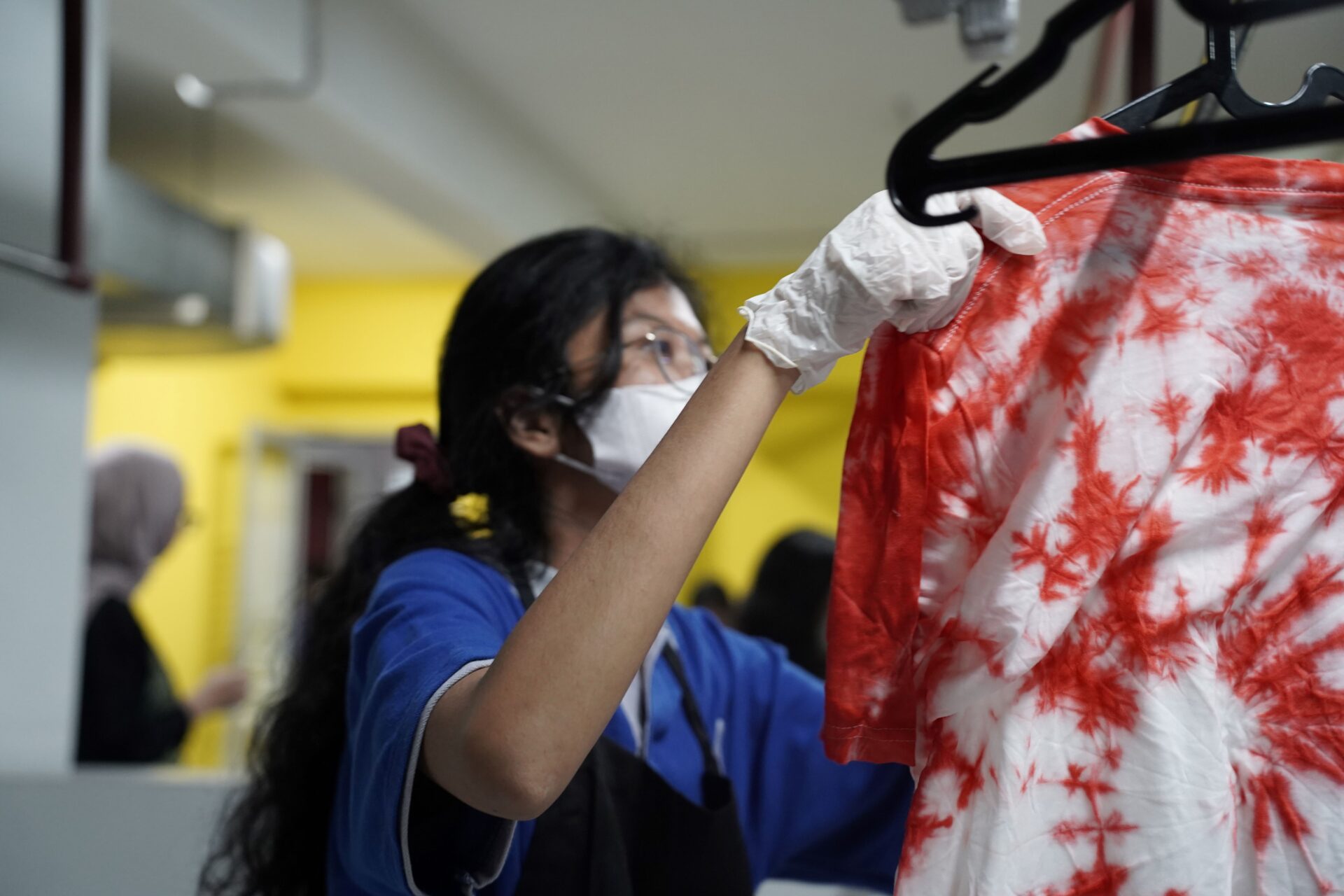 That's all? Of course not! Various workshops were also held where our friends  had the chance to enjoy the superb facilities at BINUS @Senayan – JWC Campus!
Do check out some excitement below!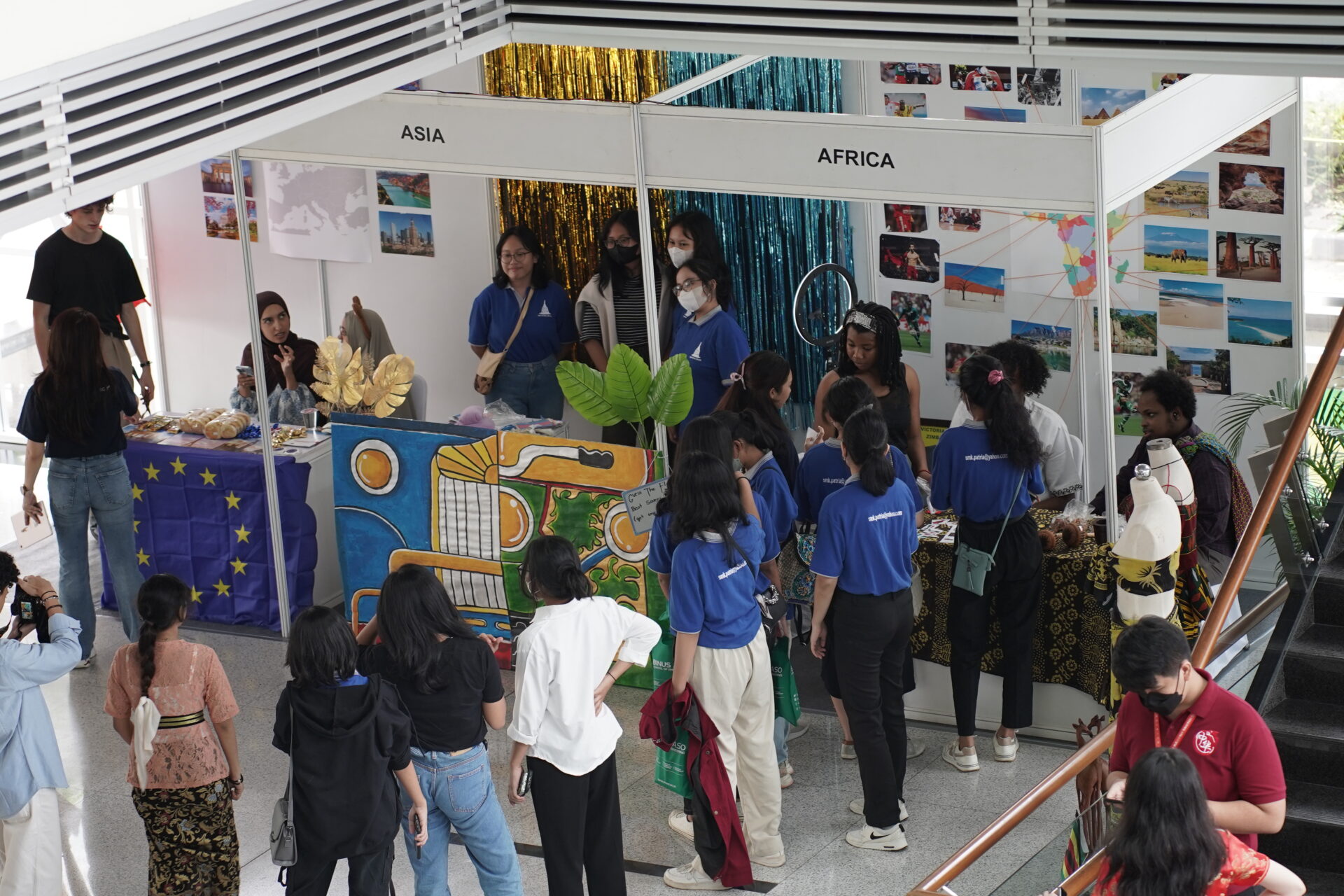 BINUS University strives to emphasize internationalization among its entire academic community by establishing strategic partnerships with various embassies, thereby enhancing global insights and preparing future graduates to compete on a global scale.
... ... ...