Tangerang , 27 February 2023 – BINUS University welcomed the delegations from seven universities –  Maranatha Christian University, Muhammadiyah University Surakarta, Widyatama University, Jambi University, Enam Enam Kendari School of Economy, Yayasan UNISKA Muhammad Arsyad Al Banjari Banjarmasin, and Multimedia Nusantara University as part of the benchmarking study held at BINUS @Alam Sutera Campus.  
Led by the Rector of BINUS University, Prof. Dr. Ir. Harjanto Prabowo, M.M., the event began with a presentation of best practices in governance that BINUS University has implemented as a world-class university.  
Diah Wihadrini, Ph.D., BINUS Global Director alongside, Dezie Leonarda Warganegara, Ph.D., Executive Dean BINUS Business School, and Dr. Sri Bramantoro Abdinagoro, Deputy Head of Management Doctoral Study Program BINUS Business School also attended this event.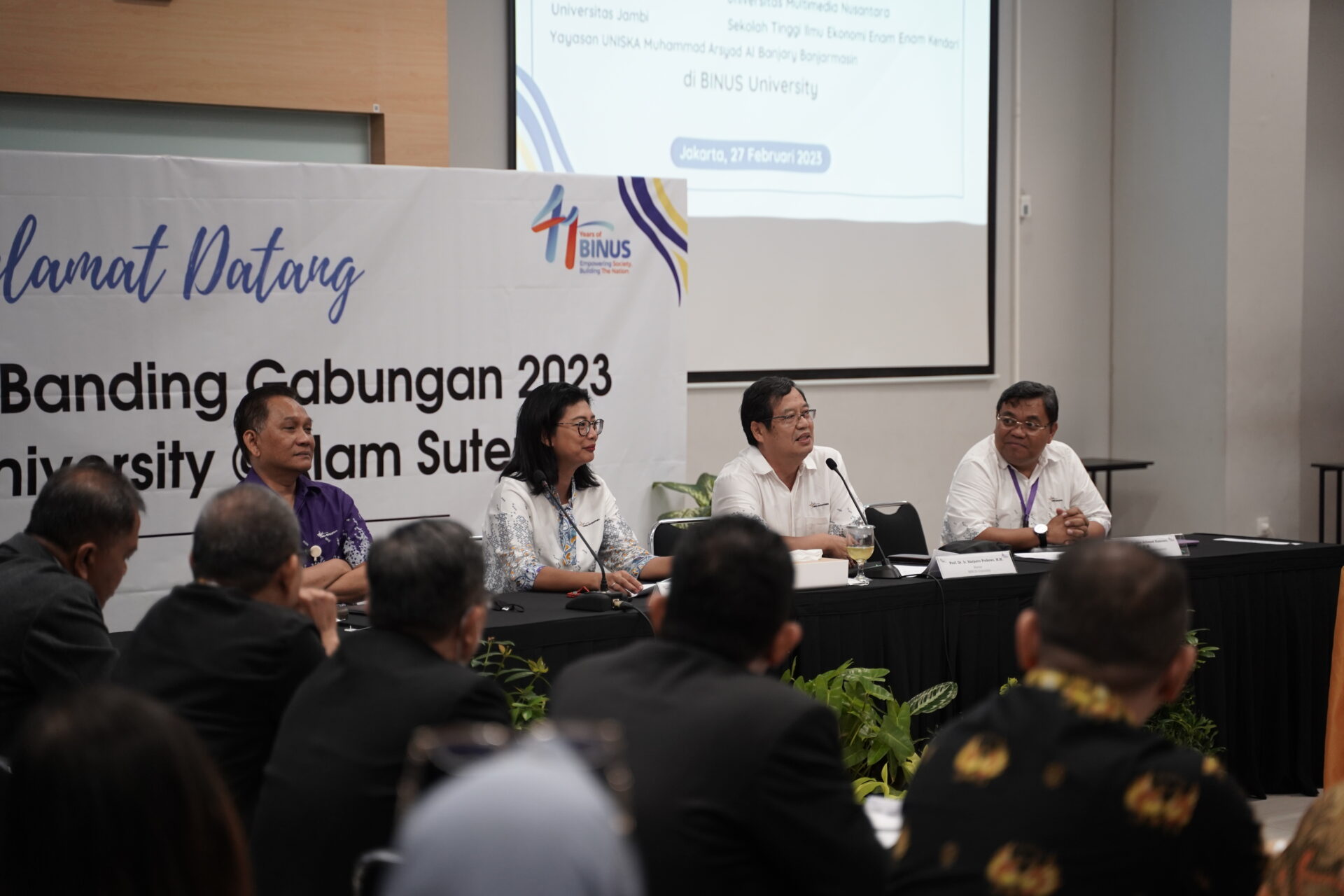 The participants had the chance to interact within their group on academic management, operational systems, quality assurance systems, the implementation of Tri Dharma, and the development of academic staff careers facilitated by BINUS University's expert team. 
"We gained a lot of insight, and I was impressed by the Rector. The Rector of BINUS is very knowledgeable about operations," said Wella, Head of the Academic Information Bureau at Nusantara Multimedia University.  
On the other hand, Diah Wihadrini, Ph.D., Director of BINUS Global, stated that not only did the participating institutions learn through this benchmarking study, but this was a chance for BINUS University to learn from other delegates. 
 "It's a chance for us to exchange and share about the best practices," she added.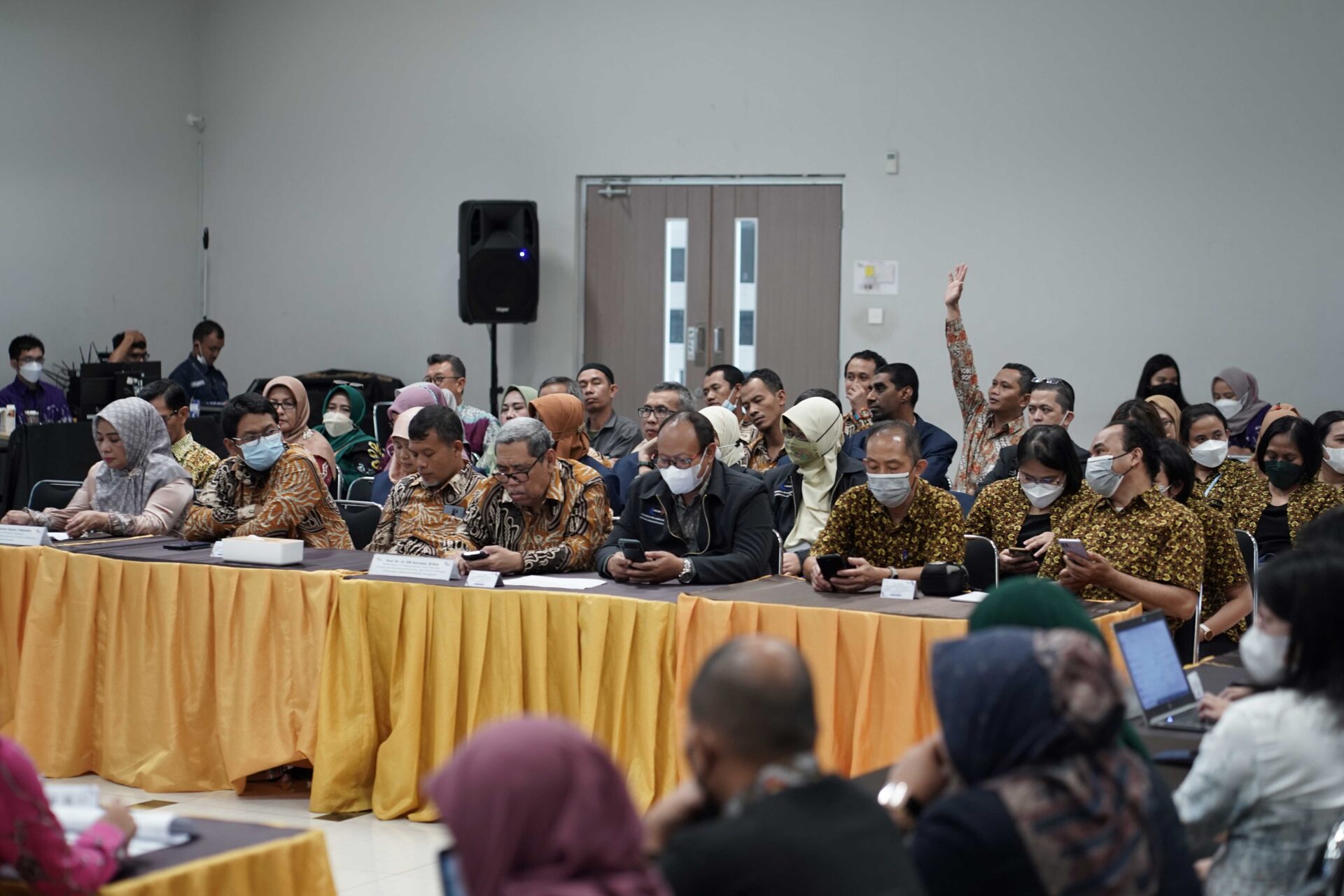 ... ... ...