Jakarta, 22 February 2023 – At an MOU signing ceremony at Universitas Bina Nusantara (BINUS), Rector Prof. Dr. Ir. Harjanto Prabowo, M.M. cemented the university's role as a key hub partner in the USAID Higher Education Partnership Initiative (HEPI) implemented by Arizona State University at our Alam Sutera Campus.
HEPI is a five-year U.S.-Indonesian partnership that will foster partnerships between US universities to Indonesian STEM academic programs, enacting partnership models for joint degrees between Indonesian and US programs, US-based education, and study abroad experiences, transfer to US degree programs, and enrollment in US graduate programs.
"Our Collaboration with USAID HEPI will result in a series of capacity-building initiatives aimed at empowering society, focusing on a practical, applied learning curriculum that considers the needs of our industry partners and contributes to advances in the STEM field. The goal is to prepare the next generation of STEM leaders with the knowledge and skills to drive industry innovation," said Prof. Dr. Ir. Harjanto Prabowo, M.M., as our Rector.   
As a mentor university, BINUS will facilitate workgroups of industry, academic, and government leaders and changemakers to address key challenges in higher education and workforce preparation.  They will partner with USAID and ASU to provide training and development opportunities to regional affiliate universities through the teaching and learning hubs.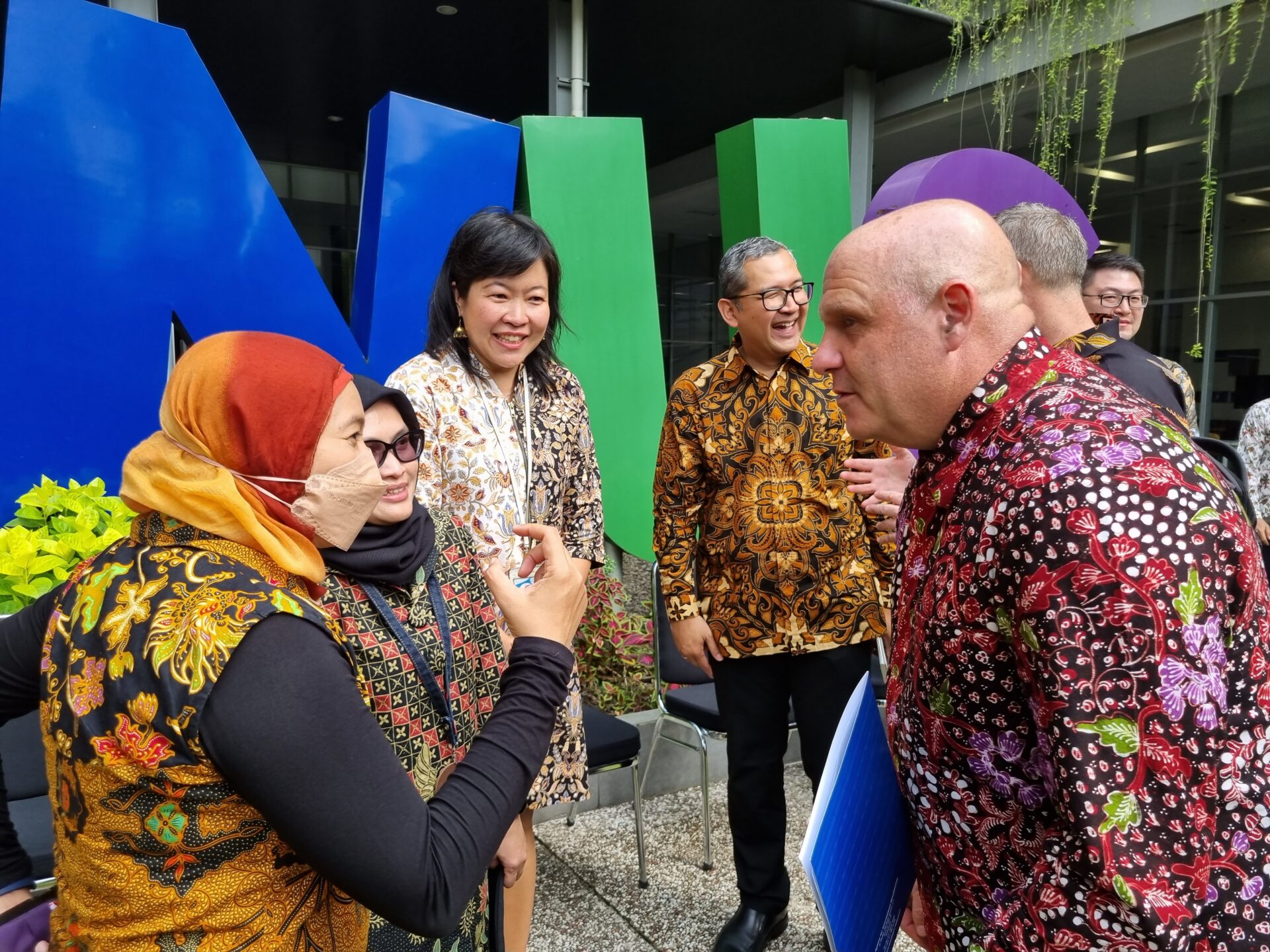 "USAID is committed to promoting partnerships between U.S. and Indonesian universities," said Jeff Cohen, USAID Indonesia Mission Director. " These partnerships will advance STEM programs in Indonesia to meet world-class standards, supporting the Government of Indonesia's goals for a more competitive workforce," said Jeffrey Cohen, USAID Mission Director.
With support from HEPI experts, BINUS will guide universities to improve curriculum and teaching methods to ensure graduates have the skills, knowledge, and experiences needed to be successful in the industry, conform to US standards, build their reputation as a quality academic experience, and triggering greater US partnership opportunities as results.
"As the #1 ranked most innovative university in the U.S. for the past 8 years, Arizona State University is honored to implement the HEPI project with USAID, Industry, BINUS, and other hub and affiliate university partners to develop collaborative in developing expanded U.S. and Indonesia university partnerships in STEM Higher Education to advance mutual interests in academic faculty and student engagement.  This is an excellent platform to create long-lasting and strategic partnerships between the U.S. and Indonesian engineering and technology communities to advance the STEM workforce of the future," as mentioned by Jeffrey S. Goss, Associate Vice Provost, Arizona State University.  
... ... ...