Bekasi, 28 September – Annyeonghaseyo (안녕하세요)! That is how you say hello in Korean! You have heard this from Korean dramas or movies many times, but have you wondered what it is like to work and live in Korea like a local?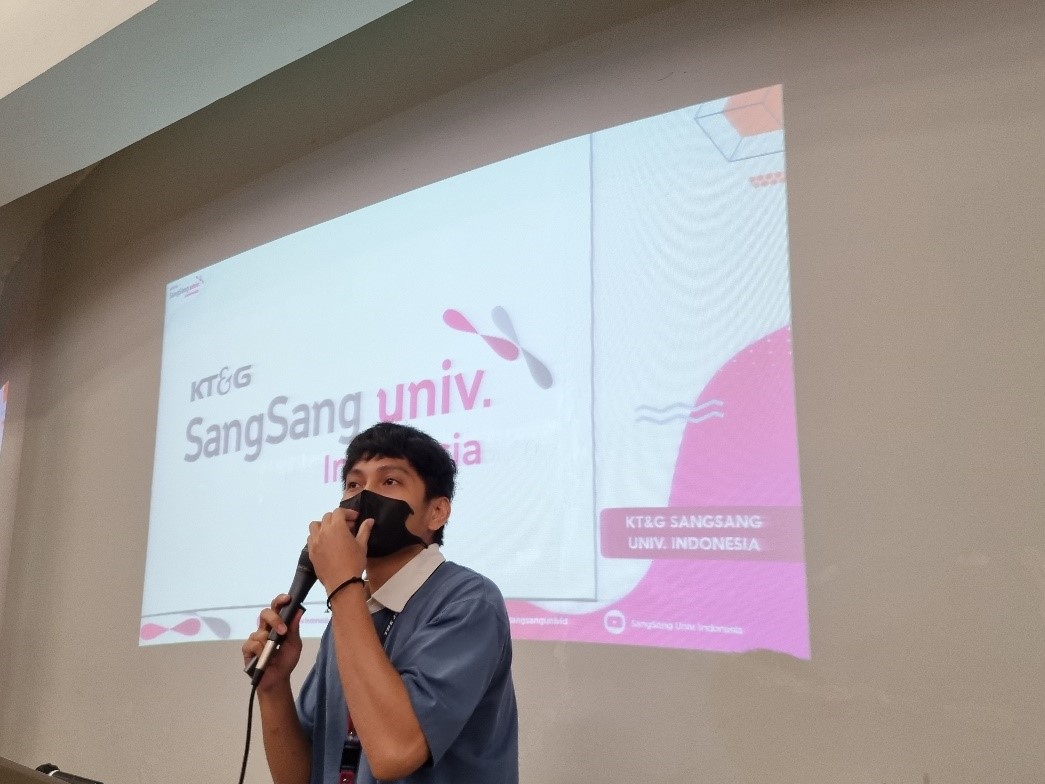 As part of our effort to promote internationalization at the campus, together with SangSang University, our Binusians had the chance to learn a thing or two about working in Korea on "Working Culture in Korean Companies". The event was also part of the Welcome Back to Campus program at our Bekasi campus from 20-23 October 2022. The auditorium A0412 at BINUS University Bekasi, West Java, was filled with those who could not wait to learn how to prepare themselves for international working experience.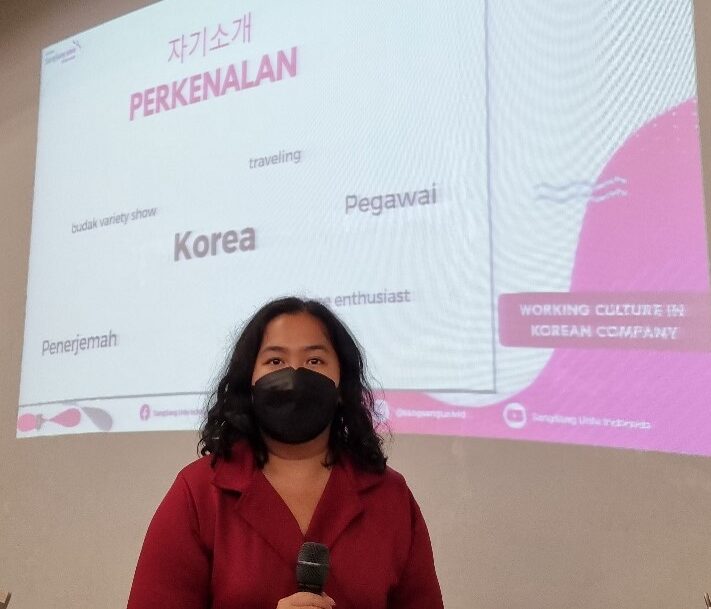 Alira, from SangSang University, went to the stage and began her session by sharing some practical tips when applying for a job in Korea. She started the session with the importance of understanding the application format. It is the first step to getting the attention of the employer. It is essential to fill out the form correctly. Also, using the correct photo as part of the application is vital. Getting the chance to the next step might not be the case if a candidate ignores these essentials.
Discipline at work is an essential habit if you plan to work in Korea. Not only that but coming to work on time and having a can-do attitude can help you get ahead in the role.
... ... ...