DRM BOOK SERIES : DYNAMIC INFORMATION TECHNOLOGY CAPABILITIES AND STRATEGIC AGILITY ON BUSINESS MODEL INNOVATION ADEPTNESS AND FIRM PERFORMANCE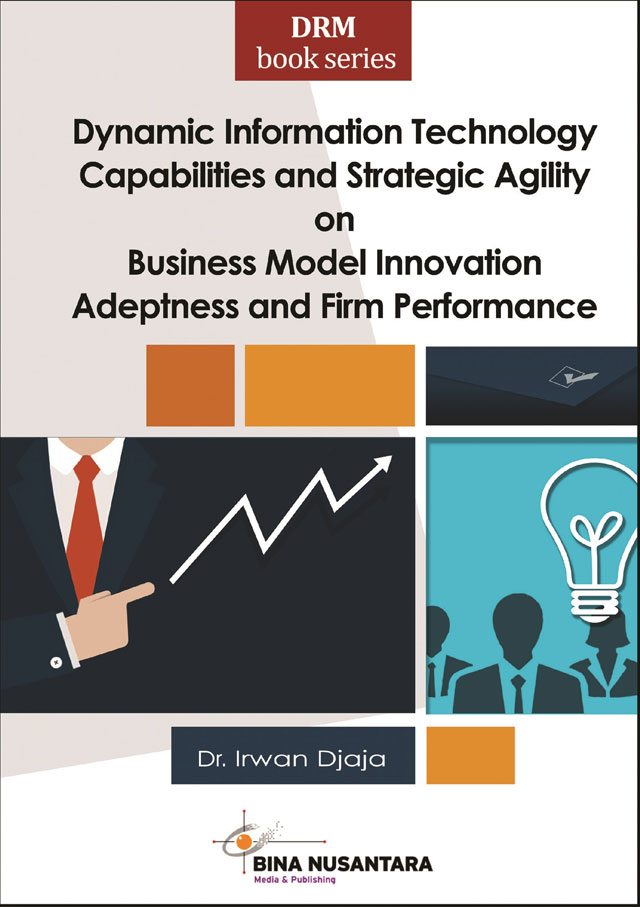 In today's business evolution era, innovation has become the key to competitive sustainability for Information, Communication, and Technology (ICT) firms. ICT firms operate in dynamic business environment dealing with rapid changes in technology, competition, customer behavior, and regulation. Using data from 151 ICT firms in Indonesia, this book investigated the impact of dynamic IT capabilities and strategic agility on business model innovation adeptness and firm performance. A synthesis of resource-based view, dynamic capabilities, and innovation framed the theoretical basis for the research model. In order to examine the relationship of dependencies between latent variables simultaneously, the Structural Equation Modeling for quantitative approach and analysis of two-selected example ICT firms in Indonesia for qualitative approach were adopted.
It is found that (1) dynamic IT capabilities directly impact strategic agility, business model innovation adeptness, and firm performance; (2) strategic agility indirectly, through business model innovation adeptness, impact firm performance; and (3) different organizational characteristics do not have significant differences in moderating the impact of business model innovation adeptness on firm performance. Based on the findings, it is recommended that ICT firms need to (1) form strategies dealing or coping with uncertainty as part of dynamic industry nature; (2) employ dynamic IT capabilities and be strategically agile by making efforts to deploy resources that can bring about business model innovation adeptness, and in turn firm performance. In addition, a strategic application framework is proposed to translate the research model into daily business practice application.