Mobile Application and Technology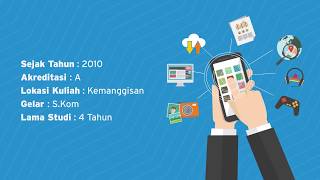 ---
Introduction
Mobile technology is a growing trend in technology that provides infrastructure and technology for all businesses to ride on. With mobile technology, the future is borderless. Mobile Application & Technology (MAT) Program is designed to provide students with the knowledge and skills in mobile computing, communications, and entrepreneurship. The aims of Mobile Application & Technology Program to provide students with an understanding of mobile/wireless technologies, wearable technologies, embedded system and internet of things (IoT), how these technologies are utilised and integrated to meet specific business needs. The course builds a solid foundation of software development skills and introduces the particular skills needed for developing mobile/wireless applications. Students will also gain the necessary understanding of current technologies and architectures that provide the network and communications infrastructure for mobile-enabled enterprise computer systems, planning, management and how to build a mobile enterprise. Students will also develop skills in the design of modern distributed software systems, using appropriate technologies, architectures, and techniques, and in the advanced network, technologies supporting the upper layers, together with their planning, management, and security. The structure of the course allows students to gain valuable practical experience in building software systems, and also apply knowledge in mobile creative design. The MAT Program was established in September 2011, under BINUS UNIVERSITY. It became one of the programs under the coordination of the School of Computer Science.
Vision
A program of choice in Mobile Application and Technology, which specializes in developing creative mobile software solutions for businesses, is recognized internationally, champions innovation and delivers graduates with international qualifications.
Mission
The mission of Mobile Application and Technology Program is to contribute to the global community through the provision of world-class education by:
Educating student in the fundamental skills, knowledge, and practice of recent mobile technologies and architectures, wireless technologies, mobile software development, and game design;
Conducting research and providing mobile application and technology professional services with an emphasis on the application of knowledge for society's development;
Sharing the application of knowledge related to mobile application & technology with a view to Indonesians' and the international community quality of life;
Influencing students & lecturers to be creative, value-adding and competitive at an international level in mobile application & technology, by creating a suitable environment;
Preparing students as smart and skilled mobile application & technology professionals, leaders, and entrepreneurs in the global market and/or to continue in related disciplines.
Program Concentration
The objectives of the program are:
To provide students with a solid foundation in computer science knowledge, and especially mathematical, algorithm principles, that are needed for mobile software solutions;
To provide students with skills to apply design and development principles in the construction of recent mobile technologies, such as architectures, wireless technologies, mobile software development, and game design;
To prepare students with abilities to keep up-to-date with the latest Mobile Application and Technology trends;
To prepare students with abilities in problem solving, good communication skills and ethics to be able to work as an individual or in a team in an IT environment.
---
Prospective Career
After finishing the Program, the graduate of Mobile Application & Technology Program could follow a career as:
Mobile Application Engineering
VR/AR Engineering
Mobile Entrepreneur
Mobile User Interface/Experience Architect
IoT Engineer
Mobile Application Analyst
Lecturer/Trainer.
---
---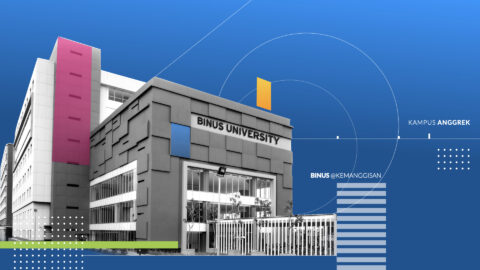 BINUS @Kemanggisan