BSSC Training: IT "Fill Your Journey"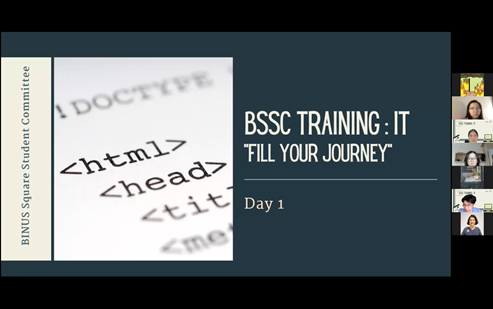 BSSC Training: IT "Fill Your Journey" was successfully held on Friday, 31st March 2022 for the first session and 1st April 2022 for the second session at 19.00 – 21.00 Western Indonesian Time. Even though it was held for two days, all participants showed the same enthusiasm on both days which could be seen by many participants being active in the event. Despite the same main topic of training for both days, which is IT, the topics of learning for each day are different. The materials for the first day are HTML and CSS, while the material for the second day is about Javascript.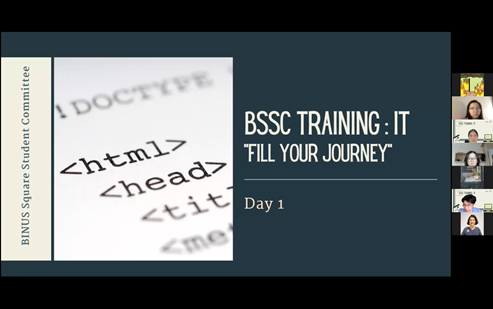 On the first day of BSSC Training: IT "Fill Your Journey" the event was started at 19.00 Western Indonesian Time by Wiles who was the MC of the day. The event was opened with an opening prayer by Wiles, then continued with the ice-breaking session with the game "Simon Says". To play the game, the participant should follow and do everything that Wiles said after he mentioned: "Simon Says". After reading the rules of the game, Wiles immediately started to play the game by reading a story that had been prepared in advance related to the game. Responding to all the things that Wiles said after the phrase "Simon Says", all participants were showing their interest in joining the game and also the event. Not long after that, the training session was immediately started when Wiles introduced the trainer of the day, Steven Alexander, to the participants. As a trainer, Steven Alexander was experienced in IT because other than he was majoring in Information and Technology program at BINUS University, he was accepted by BINUS University IT Division, and is a member of HIMTI of BINUS University.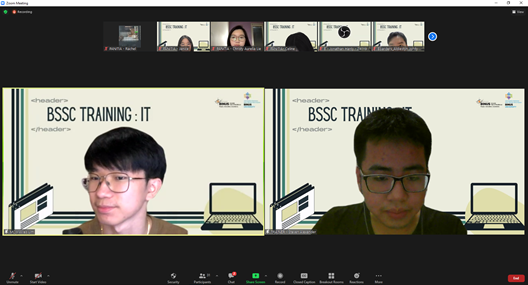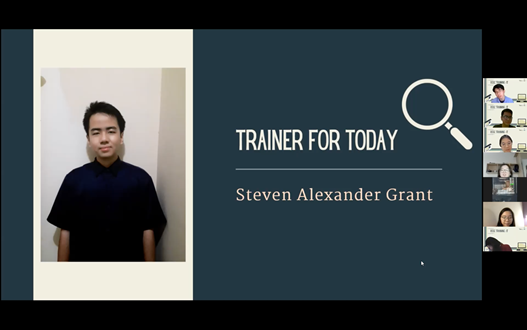 Carrying out the topics of HTML and CSS in the training, Steven was teaching greatly and always reminded the participants to directly ask him when a question occurred. After explaining briefly about the theory of HTML and CSS, Steven started the workshop session by demonstrating the use of HTML and CSS in making a simple portfolio website which was followed by all the participants. After some time learning with Steven, unfortunately, the event had to come to an end because the time had shown 20.55 which means the session had to be ended. Because of that, Wiles thanked Steven for the material for today and asked the participants to fill out an exit form before they left the ZOOM Meeting.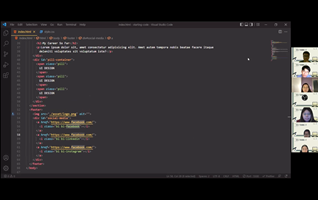 Continuing to the second day of BSSC Training: IT "Fill Your Journey" the participants met again with Wiles who was also the MC of the second day. By saying an opening prayer and reading some rules and regulations of the event, the event was opened. Because on this day the trainer would continue all the unfinished material from yesterday, shortly after the event opening, Steven Alexander showed up again as the trainer of the day after Wiles introduced him again to the participants. After giving a short explanation about the topic of learning of the day, which is Javascript, a Q & A session was opened for the participant. In this session, some participants asked about the theory that was brought by Steven, and  after all of the questions were answered, the workshop session began. Steven started to demonstrate some of the unfinished tutorials from yesterday before continuing to teach the participants about using Javascript in inventing a website. By teaching about the creation of animation effects in a simple portfolio webpage, the webpage making which was started on the first session was perfectly demonstrated, this also showed that the session was over.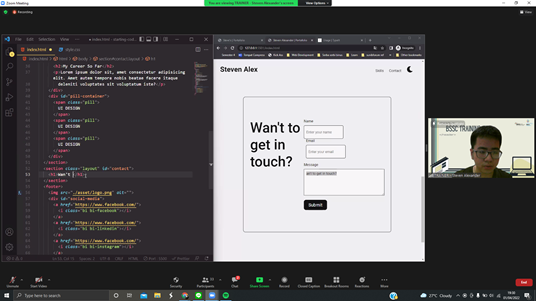 As a closing, the committee of the event gave Steven a certificate of appreciation and the moment was documented. After that, the participants were instructed to fill out an exit form of the event before they were allowed to leave the ZOOM Meeting. And by that means, BSSC Training: IT "Fill Your Journey" was successfully being held. . More than 30 boarders of BINUS Square including BSSC members and other Binusian participated in this event. Joined by BINUS Square boarders, especially the member of BSSC, this event was held with the purpose to improve their ability and knowledge related to Information Technology, getting to know and applying their skills of HTML, CSS, and Javascript in their organizational life, help boarders in realizing their inner talent, and utilizing BSSC as a place for its member to improve their interest and talent to compete globally.