Virtual Campus Hiring – PT. Elevenia Digital Teknologi Sukses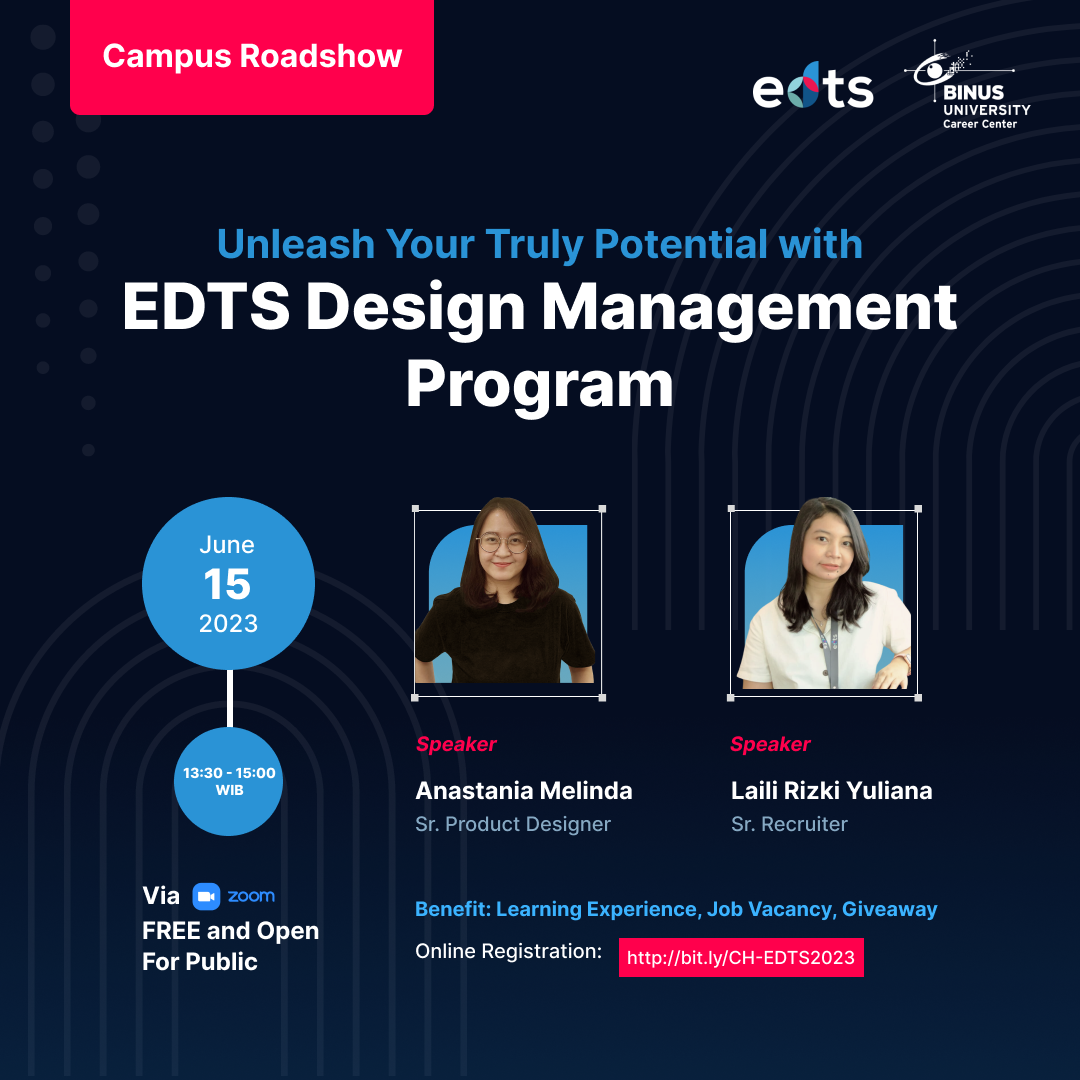 EDTS Campus Roadshow is coming! Join this online talk to get insight and also the opportunity to join our Design Management Program. Save the date!
Date: THURSDAY, 15th JUNE 2023
Time: 13:30 – 15:00  (Western Indonesian Time)
Location: ZOOM MEETING
It's free & open for public.
Register now!