iBox Goes to Campus with Jeffry Jouw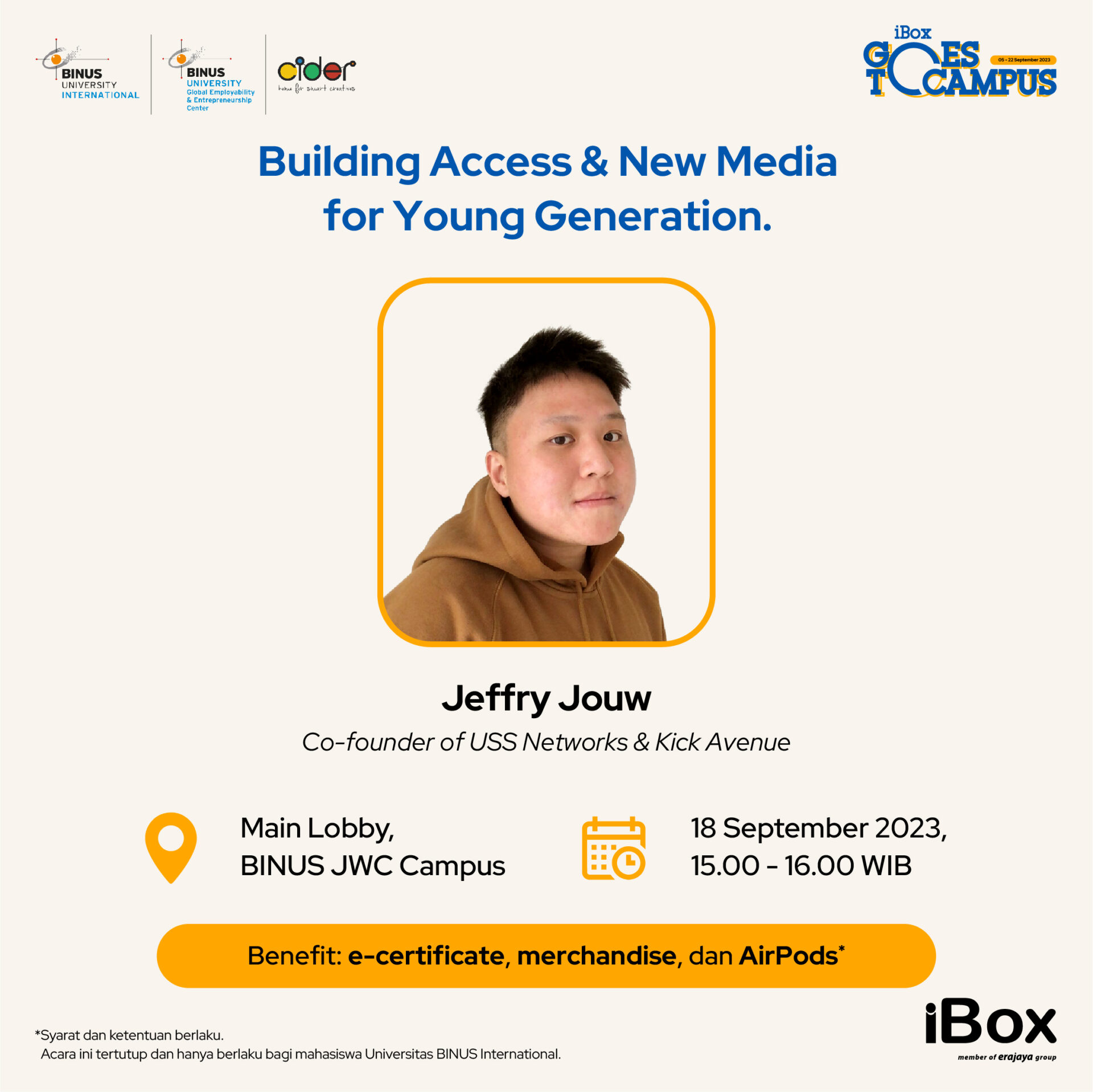 Dear BINUSIAN,
Salam hangat dari tim Employability & Entrepreneurship (E&E) BINUS @Senayan. Kami harap email ini menemukan anda dalam keadaan baik dan sehat.
Melalui email ini, kami ingin menyampaikan undangan kepada para BINUSIAN untuk menghadiri acara iBox Goes to Campus bersama Jeffry Jouw (Co-Founder USS Networks & Co-Founder Kick Avenue), yang akan diadakan secara virtual pada hari Senin, 18 September 2023 pukul 15:00-16:00.
Link untuk bergabung secara virtual:
https://bit.ly/GoesToBinusInter
Terima kasih dan sampai jumpa secara virtual!
Salam,
E&E BINUS @Senayan